District Two Commissioners will be published in the July 28 edition of The Salem News. 
---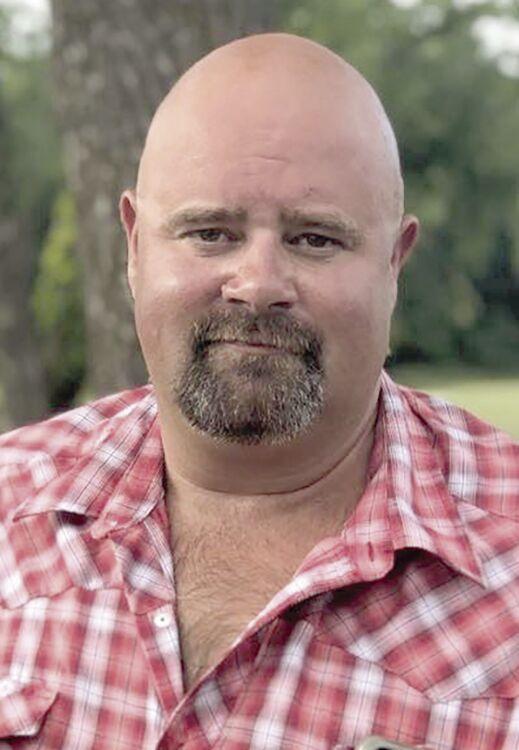 My wife Crystal and I are lifelong residents of Dent County and are both graduates of Salem High School. We have six wonderful children, aging from six to 21. My children have been and are evolved in local 4-H and FFA programs for several years. Recently, we have been blessed to open our home and hearts to foster children who need us. Crystal is a family nurse practitioner at Phelps Health in Rolla. In our free time, we enjoy hunting, fishing, camping and spending time with friends and family.
I served on the Dent County Livestock Committee alongside the local fair board, serve on the Missouri Farm Bureau Board for the Young Farmers and Ranchers and actively attend Salem Church of Christ.
I am a self-employed as a farmer and owner and operator of a custom hay and fencing business.
For the past 22 years, I have operated multiple successful businesses in construction, ground work maintenance and agriculture. From these businesses, I have gained the understanding of balancing budgets and adapting to different situations when plans change. Having employed multiple people for the past 15 years, I know what it takes to have good workplace management.
Why should you be elected? Be specific.
Ultimately the choice is up to the Dent County community and residents, but I feel I am worthy of the office. What I want to offer you is a promise to fulfill the duties of this office to the best of my ability and maintain the current standings. 
What would you do to improve or change the position of commissioner, or duties of the office, that would result in savings or benefits to the taxpayers?
With the commissioners' office comes lots of responsibility and managing the roads, but it doesn't end there. Policy making, planning a healthy and well-managed budget, environmental and land use planning, and executive duties all play very big roles in the commissioners' job. I believe that the job should ultimately be run as a business. If elected, I would like to implement several steps to move toward a more efficient Dent County. If we can be more efficient then funding and capabilities can open up great opportunities. Once achieved we can then focus on growing. As an old farmer once told me "you have to make one acre at a time work before you can make the whole thing work. Do your best in everything you do and have the greatest relationship you can have with God!" The best advice I've ever received! So, in coming to a conclusion, I feel that if I can make the county more efficient while managing a healthy budget and educating the road crews to help improve our overall road conditions, then Dent County will fast track to an even greater place! I want to strive to make Dent County just as enjoyable as the community I've been a member of my whole life.
What major financial decisions are on the horizon for the county, and how would you prioritize and pay for those?
One of the greatest financial decisions I see presently and will be a major part of the budget is the new Dent County Jail. There are so many ways to look at it, good or bad. But this is what keeps me up at night. So, everything is worked out and looking good for the budget? (That's awesome but if God answers my prayer then tomorrow we will no longer need it to as world peace is achieved and no one does wrongs anymore!) This might seem far-fetched and you might be right, but during COVID-19 the court houses slowed down and the jail systems didn't want to bring in new inmates due to cell limitations. All this came to us as a surprise,  and what could be next. I leave you with this, If we had a healthy budget and we were highly efficient, then sleeping at night would come easier. Safety measures will need to be put in all aspects of our budget and our county.
---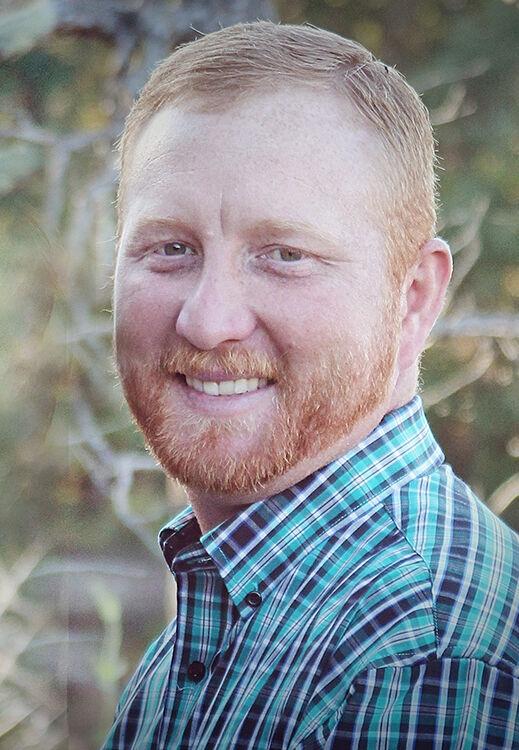 As a legacy resident of Dent County, my roots are deeply intertwined with those of this county, and I believe that this allows me a unique perspective on the people I hope to serve. Every day I work the same ground my grandfather did, and his grandfather before him, and am proud of the values instilled in me as a fifth-generation heritage beef farmer. There is no substitute for hard work, on a farm or in public office. With this in mind, I am acutely aware of the concerns and difficulties that our hard-working families face on a daily basis, and will work tirelessly to be of service to the citizens of Dent County. My history of public service includes positions on the University of Missouri Extension Council for two terms, the Missouri Farm Bureau Young Farmers and Ranchers Committee, the Dent Phelps R-3 School Board (of which I served as president for four years), and I am continuing to serve on the Dent/Phelps County Cattlemen's Board and the Dent County Farm Bureau Board as I have for the past five years. I look forward to talking with each and every one of you about how we can improve the lives of the citizens of Dent County, together.
Why should you be elected?
My prior experience on committees and boards have equipped me with the appropriate knowledge on how to serve this office well. When dealing with a constituent-based budget and working with individuals of different backgrounds to make important financial decisions, it is important for an elected official to have this kind of prior knowledge in order to serve their constituents well. Knowing that all decisions must serve the common good, I am able to discuss prospective solutions with all involved in order to come to a conclusion that not only reaps the most benefits for the county, but also in turn keeps the welfare of the citizens at the forefront. This county is my home, and it always has been. I consider it an honor to dedicate my life to its service, and to the service of the people who reside here with me. The expectations I hold for the growth and success of our home county are the same expectations I hold for myself. In order for our children and grandchildren to inherit a county they can continue to be proud of, we need to make certain that we are working.
What would you do to improve or change the position of commissioner, or duties of the office, that would result in savings or benefits to the taxpayers?
There are statutes and guidelines in place that outline the office of commissioner. However, I have advocated for a partnership between the commissioners from the very beginning of my campaign. That is, ignoring district lines and doing what is best for all of Dent County. By creating a partnership between District 1, District 2 and the Presiding Commissioner, we can limit the amount of wasted tax dollars and instead coordinate how to best use our budget in order to maintain and improve Dent County. I would also like to instate a monthly commissioner meeting in the evening so the people of Dent County can attend and have their voices heard. We need a more proactive approach to the office of commissioner, and I look forward to seeing how we can improve Dent County, together. 
What major financial decisions are on the horizon for the county, and how would you prioritize and pay for those?
Aside from the routine road and bridge improvements, we need a feasible plan to maintain the new jail facilities. In order to do this, we need to factor in all necessary costs and create a long-term plan in order to limit the amount of tax money waste. This will in turn give us more money to put back into the county. By doing this, we can bring in new businesses and help keep the businesses we already have to create a stronger, more stable infrastructure for Dent County and its people. This isn't to say that this is all that needs to be done; however, just like any other elected office, there are a lot of unknowns that I will not be made aware of until I begin my term in office. I can state with great confidence that I will work tirelessly to be of service to the people and listen to their needs. 
---
I am a lifetime resident of Dent County. I have raised four children to maturity. I have four grandchildren. I have extended family living here in Dent County.
Over the years, I have made many friends through my years as a softball coach and through my employment.
I still cut and haul fire wood for myself and for others as I have for most of my life. I was raised in a family that made a living from working in the woods. I am no stranger to calluses.
I graduated from Salem High School in 1974 in the top 10 percent of my class. I was a maintenance planner for the old Amax lead company for nine years until they went out of business.
I was a supervisor for four years managing a beverage company for Grellner Sales in West Plains. I have hired and managed a work force.
I recently retired from Colonial bread after running a route for 16 years. I spent five years of that tenure as a supervisor. I am currently self-employed doing lawn maintenance.
Why should you be elected?
I am running for county commissioner because I believe that I can improve the way county funds are handled. I am not looking to reinvent the wheel, but I believe that we can get more bang for our road buck. I believe I have the expertise to see that purchases we make for maintenance and equipment will save the county money that will be better applied to actually maintain roads.
I know that budgets are finite. I know there are purchases we have little control over beyond the competitive bidding process. It is my intention to control the controllable, to stretch a limited budget as far as possible. I am a hands on kind of person. I don't believe you can manage a road crew from a seat in the court house.
Equipment operators have to be skilled and productive with equipment that is well maintained and properly taken care of.
Priorities have to be set and I know that the best laid out plans often go awry when Mother Nature intervenes, but that does not mean that priorities have to be scrapped. I won't know until I learn more, but I suspect our bridges washing out probably take up a lion's share of the budget. Since I doubt it will quit flooding in the spring, we need to find a way to make bridges and low spots less susceptible to wash outs. That means building stronger bridges and hauling more rock, which won't be cheap.
From time to time someone may have to wait their turn for our grader to make it to their road. I don't believe in spending more time working on a road because someone with means lives on it. That won't make me popular with the boys downtown, but I am not looking to be popular. I am looking to have the best roads we can throughout the county with the money that we have.
What would you do to improve or change the position of commissioner, or duties of the office, that would result in savings or benefits to the taxpayers?
I don't believe road money is spent well when one of us is running up and down the road to Jeff City or other places. The job is here, and the technology should exist so that meetings can be done by teleconference or over the phone, and the public should be invited to attend these types of meetings at a time and place that is convenient for them to learn more about the process. The public can learn for itself what the job of commissioner involves and what the hurdles are. If the technology exists, let's use it and keep the road mileage and meal allowances on Dent County roads.
I also believe that the state should have knowledgeable employees that travel to the counties to see first-hand what the needs are, not the other way around where county officials have to go with their hat in their hands looking for help.
I don't know what grants, if any, can be applied for to bolster county road funds, but I do know that the 6thcongressional district in northern Missouri was just awarded nearly $21 million to replace bridges in the district. I don't guess we had a dog in that hunt.
I also know that 19 counties south of us will share disaster relief money from the feds from the storms this past May. I believe those counties received that designation from FEMA officials. I don't know, but I expect they also evaluated Dent County for that disaster relief. I am wondering what they missed. If the squeaky wheel gets the grease, we need to squeak a little louder.
Technology won't grade roads, but where it exists and there is money to be applied for, we need to be pro-active about pursuing it, wheel squeaking and lobbying for it from Dent County, not attending meetings.
What major financial decisions are on the horizon for the county, and how would you prioritize and pay for those?
Like everyone else, I use the public roads. Just like everyone else, I want good roads, but I don't want to pay for them. We can't have it both ways. I recall that not long ago the voters of the state elected not to increase the budget of MODOT in Missouri. I thought that was short sighted. If we want good roads, we will have to pay for them. I would like to see more miles of paved rural roads, but that is a decision the voters will have to make.
Things don't work in isolation. One system affects another. Since we don't want to tax ourselves, we need to attract jobs so we have a tax base that can afford better roads. We can't do that as long as we have a dump culture in Dent County. Clean up the road sides and fine litterers. Use prisoners to clean up roadsides every day. We found money for a new jail when The Salem News got behind it. Have owners clean up derelict and abandoned properties so that the county does not look like the back end of hard times when visitors come through. We need to change the culture that the roadside is a dump. It may take a few stiff fines to get the message across. We may need to install cameras in inconspicuous places to do that.
If we ignore our roads, the shops that fixes flats might like it, but no one else will when they need a front end alignment.
In conclusion, don't let someone's claim that they know how to build roads sway your vote. I can't remember the last time we elected a commissioner who had road building experience. The job is in the field and that is where you will find me, not in the court house.
---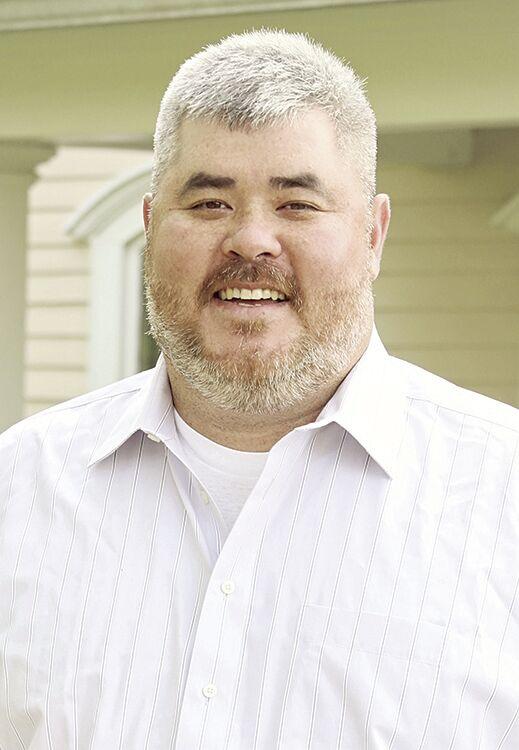 I have been a resident of Dent County most of my life. I graduated from Salem in 1998. I'm married to Stacy Mercer, who works as a physical therapist in Salem and Rolla. We have three children, Tyler, Madison and Peyton, who are current students in Dent County schools. I serve on the Oak Hill R-1 School Board, have been an assistant coach for Salem Tiger Youth Football for the last three years, and also involved in the Salem R-80 Athletic Committee. I own and operate Mercer Excavating, a local business. I have a small cow-calf operation which I run with my family here in Dent County. 
Why should you be elected?
I will be a great asset to this county and will listen to the people. I will take all concerns into consideration when a decision needs to be made. I have the skills and mindset for this position.  My past experience includes 10 years as a field superintendent for a multi-million dollar telecommunications company where I learned how to run a large labor force on a tight budget and finish jobs in a timely, cost effective manner. I will promote and support economic growth, maintain an open line of communication with residents and businesses. Most importantly I will be there when needed day or night for any questions or concerns. My phone number is (573) 247-7784.
What would you do to improve or change the position of commissioner, or duties of office, that would result in savings or benefits to the taxpayers?
I would improve the position by being readily accessible 24/7, be more hands on when there is a complaint/issue and personally check it out. Then be sure the complaint/issue is handled to the best of the county's ability for the most economical option available that would provide a savings or benefit the taxpayer.
What major financial decisions are on the horizon for the county, and how would you prioritize and pay for those?
After attending some commissioner meetings, I have noticed the updates to the court house will be a major financial decision on the horizon. If elected, I will prioritize repairs over time to stay on track with the available budget. Another financial decision in District 1 will be budgeting necessary funds to repair/rebuild county roads and low-water crossings. I will meet with residents and road maintenance departments to optimize available equipment, labor and funds to improve transportation and safety to all District 1 residents.
---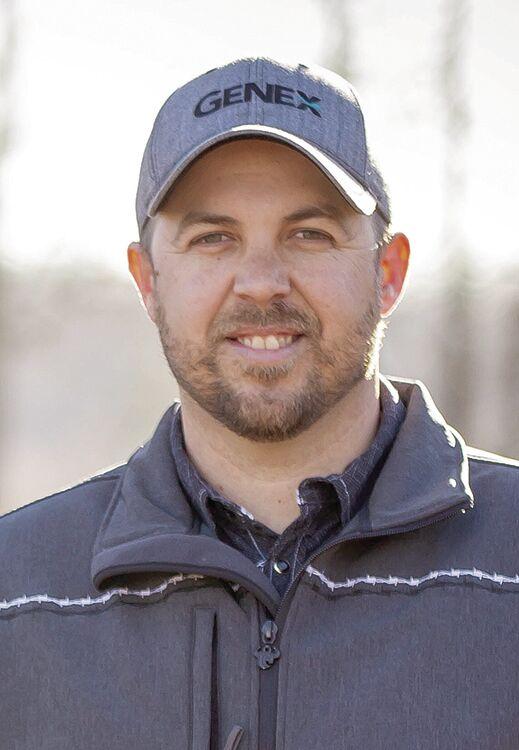 My wife, Kendra, and I are lifelong residents of Dent County. We reside on our family farm in northern Dent County. We share a passion for this community and love to serve others. For over 13 years, I have owned and operated Mobray's Excavation. I have a vast knowledge in road management and have plans to improve the conditions of our county roads. I've learned many things as a local business owner, like the importance of a conservative budget, how hard work pays off and experienced the pride that follows a job well done. But the most valuable lesson I've learned is the power of communication. I will serve with an open-door policy and always look forward to hearing the concerns and suggestions of my fellow Dent County residents. I look forward to working with you and for you in the coming years.
Why should you be elected?
I have three main goals as District 1 Commissioner. 
Number 1 – improving the condition of our county roads. I've run a successful excavation business for over 13 years and have built and maintained many miles of roads and driveways in the county. I have a vast experience and knowledge about road construction and maintenance. 
Number 2 – is to provide the citizens of Dent County with simple, open door communication. I love to talk and meet new people, and I will always be available to hear concerns and discuss new ideas with community members. The current commission meets on Monday and Thursday mornings which makes it difficult for many working residents to attend meetings and voice their concerns. I would like to schedule a meeting at least once monthly in the evenings, to be more accessible. My number is (573) 247-2788, and feel free to call me anytime. 
Number 3 – seeking opportunities for economic boost. I know I'm not the only person that is constantly thinking about new developments, new businesses and new ways to bring in money. Dent County is full of entrepreneurs, thinkers and doers, and I am looking forward to hearing all of your suggestions. It's a great place to live, and I hope to work closely with the county's economic developer to help our local businesses find opportunities to grow, and support new businesses that will bring jobs to the area. 
What would you do to improve or change the position of commission, or duties of the office, that would result in savings or benefits to the taxpayers?
As a local small business owner, I have learned the importance of a conservative, balanced, budget. Commissioners oversee the county's revenues and expenses, and you can rest assured, my vote will always be informed and conservative when it comes to taxpayer dollars. Someone once told me that great leaders don't tell you what to do, but they show you how it's done. As I mentioned before, I have a lot of experience in road maintenance, and I will use that knowledge to train employees of the road and bridge departments. I love roadwork and plan to be working "in the trenches" most days of the week. I will monitor county roads frequently to ensure their safety and quality. If a road is not being maintained properly, a lot of money can be wasted on materials. For example, filling potholes with rock is a temporary fix but easily corrected with equipment and a little time. Ditches to improve runoff, takes extra time but saves large amounts of material and labor. Yearly maintenance on a bridge can save replacing an entire bridge after years of neglect. Routine maintenance and upkeep on the newly constructed jail will save taxpayer dollars by avoiding major repairs in the future. 
What major financial decisions are on the horizon for the county, and how would you prioritize and pay for those?
Because of the COVID-19 situation, every county across the nation will suffer economic impacts. One of those impacts will be a reduction in sales tax revenues. The commissioners are responsible for approval and oversight of many county entities' budgets. Budget adjustments will have to be made accordingly. I will work with the other elected officials and office holders to be sure that the revenues are dispersed fair and conservative, and that each office will be able to continue serving the public.