Salem Bowling Center opened in 2004 in what was formerly Walmart on Hwy. 32 East.
Owned by Jim Bob McPherson and Jesse Chounard, the two were at the helm of the business for close to 16 years. McPherson was more of a silent partner, and Chounard was involved in the day-to-day business. McPherson passed away in February of this year, and his wife Kay, became the silent partner in the business.
After a shutdown due to COVID-19 for about two months, Megan McPherson bought Chounard's portion of the center on July 1, 2020. Chounard still runs the pro shop on the property.
The bowling center became smoke-free in 2018, and the McPhersons plan to keep it that way.
Megan, along with husband, Mike; mother-in-law, Kay; mother, Kathleen Good; and other family members and staff, direct the business now.
Megan met her husband, Mike, while bowling at the center in 2005. Her job took the couple all over the United States for the next decade, so the pair has bowled from coast-to-coast. About four years ago, the couple relocated to Houston and began bowling in Salem again.
"We just want this to be a family environment, and for people to feel safe, and have fun," Megan said. With seven kids between the couple, it is a family business with each person chipping in at some point.
Dozens of changes have been made since July, and a dozen more are planned over the next few months, and years.
A prize counter has been added for arcade games, maintenance updates and lane repairs have been completed. An ATM has been updated, and the point-of-sale system has been updated to allow patrons to run tabs for drinks and food while they bowl.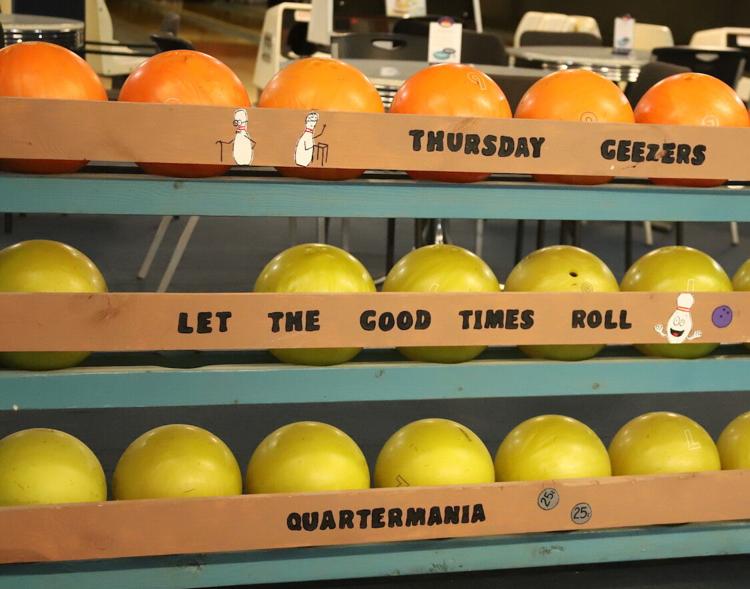 There are several leagues that bowl weekly at Salem Bowling Center. There is a mixed (male and female) league on Sunday and Wednesday, senior league on Thursday, youth league on Saturday, Monday, and Thursday, as well as a separate men's and women's league on Tuesday.
League seasons are split into halves, running from August through December; and January through April. Teams can join at the end of each half. A summer league is available from May through July.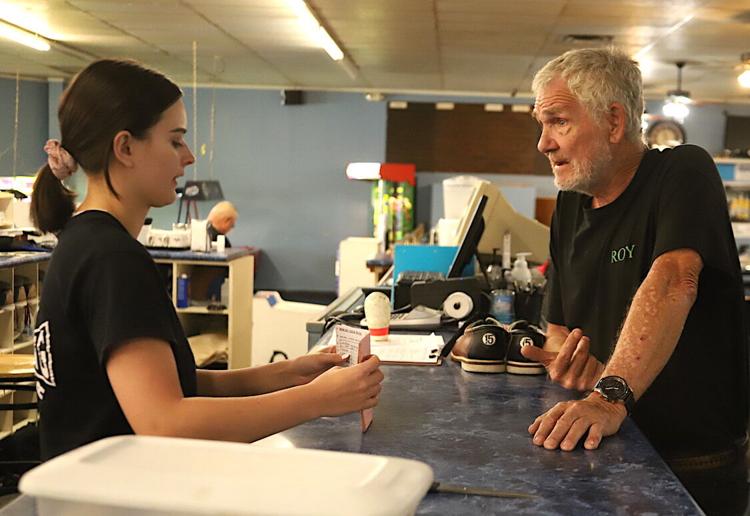 "There is always something going on," said Megan. "The fees from league play fund prizes at the end of the seasons, based on a point system. League players receive reduced rates, also."
Close to 200 people participate in one or more of the leagues. There are also walk-in tournaments each Friday.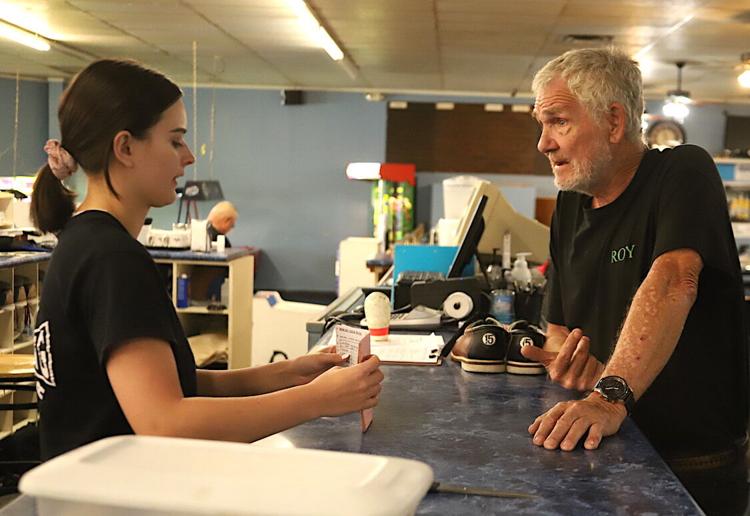 "Scores range from 60 through 200 or more, so you don't have to be the best bowler to come have fun," said Megan.
A snack bar is available when the center is open, and a new oven is being added. Coming soon are made-to-order pizzas.
Future plans are in the works for new arcade games, LED lighting, an updated scoring system, projector screens for private parties and bumpers on six of the 18 lanes.
Other plans are for school-age children to decorate the pin decks for some of the lanes, as well as replacing rakes for lanes, allowing for local business advertisers.
"We just want people to know we are here, and we are open," said Megan. "We gladly take suggestions and community feedback. We added disco and laser lights on Friday nights, due to a suggestion."
While COVID-19 forced a shutdown early on, the center is trying to remain diligent in cleaning often.
"We have seen a small downturn in leagues, which was expected. No cases have been linked to the center, as of now," Megan said. "We want to be involved with the community, and be a place for people to come have fun."
To learn more and keep up-to-date with Salem Bowling Center, follow them on Facebook.