Valentine's Day marked one decade since Lena Chapin vanished from Dent County.
However, an official missing person's report wasn't made for Chapin until almost three years after she disappeared, and that wasn't made until the sheriff of Barry County intervened in the case. Why a sheriff almost 200 miles away from Dent County is interested in Chapin's disappearance is because in 1999 her stepfather, Gary McCullough, also disappeared from his Barry County ranch outside of Cassville.
In both cases, Sandy Klemp (Lena's mother and Gary's wife) did not cooperate with investigating authorities. She did not report Gary missing until two days after he disappeared, and only then because two Barry County deputies showed up on her ranch pertaining to a cattle call. She has never reported her daughter, Lena, missing. To this day, Sandy refuses to talk in detail to law enforcement about the disappearances of either her former husband or daughter.
Sandy and her paramour, Kris Klemp, who she eventually married, were ordered to pay $7 million in a wrongful death civil lawsuit in 2013 for knowingly taking McCullough's life. The trial was held in Stone County. Although Lena was issued a summons, it was never delivered and she didn't testified in the civil proceedings due to her disappearance. A taped confession of Lena's participation in the alleged cover-up of Gary's murder also was not played for the jury.
The Dent County Sheriff's Office reports they did not open a file on Lena's disappearance until March of 2012. Only then did authorities learn that six years prior she was living with her fiancé Jason Bryant in an apartment outside of Steelville. Bryant told detectives in 2012 he left Lena behind the morning of Valentine's Day, 2006, with a kiss and a promise to return. However, that evening he instead found her mother Sandy cleaning out all of her daughter's belongings from their apartment. He said he never saw Lena again.
The reason it took so long for Lena to be reported missing, and why neither Sandy or Kris Klemp have even so much as spoken with the detective in charge of finding their daughter, are just two of many questions relating to the mystery of what happened to Lena Chapin and her stepfather Gary McCullough.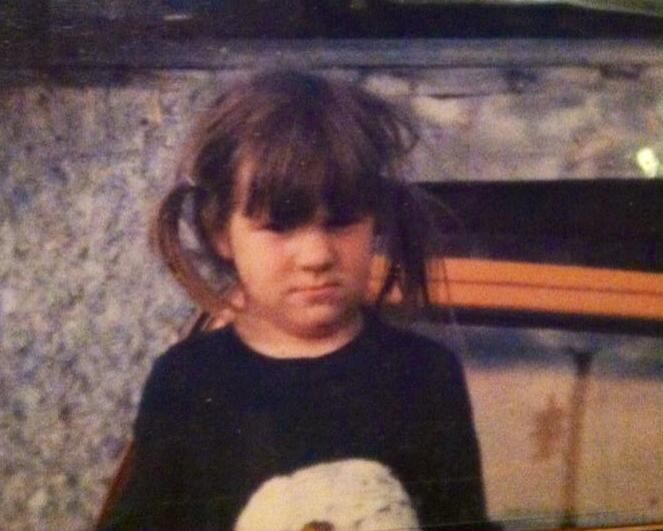 Lena Chapin was born Liehnia May Chapin in 1985, but had no use for the complicated spelling of her given name and preferred to go by Lena. Chapin attended Salem High School during the 2001-2002 school year after her family moved to Dent County. Her family included mom, Sandy Klemp, stepfather, Kris Klemp, and five sisters. It was Sandy's fourth marriage. She was previously married to Robert Chapin, Albert McCullough and then his brother, Gary McCullough.
The Klemps lived north of Sligo on Dent County Road 4010 on property owned by Kris's parents. Chapin stood out from the family in preferring the surname of her biological father. Sandy went by Klemp, and had Chapin's younger sisters' names legally changed to Klemp as well.
"Lena was a protector of everyone she loved, especially her sisters," Chapin's younger sister Jeanne Decker, of Salem, wrote in a handwritten letter submitted to The Salem News when asked to comment on Lena. "Lena really was the glue that held us together. When all six of us plus a stepsister had to share a bedroom, she would crawl across the three bunk beds that were lined up in the bedroom and read to me. I'm so glad God gave her to us as a sister. She would walk to my basketball games when we lived in St. Louis. She was the one who was in the bleachers when no one else was."
Lena's older sister, Brandi Petersen, who lives in Sullivan, remembers Lena was one of a kind.
"I don't think I've met anyone else like Lena," Petersen said in an interview with The Salem News. "She was smart, she was funny, she was outrageous. She could be very sarcastic and blunt, and didn't care one bit what other people thought of her. She was the rebel; she was the one who pushed it. She'd smear tomatoes on the glass door when we were supposed to be watching cartoons. But she also loved to scrapbook. She'd spend hours cutting out pictures from her life and adding comments around them with bubbles."
Chapin was not a member of any clubs or sports teams while at Salem High School. The only photo of her to appear in a yearbook was with her sophomore class. Her straight blonde hair, pierced ears and toothy smile do not particularly stand out amongst the other faces on the page, however, her friends and classmates say Chapin was unforgettable.
"Lena was fun and full of life," says Nikki Guffey of Salem, a friend and Country Mart co-worker. "We worked together in the deli. She decorated the cakes in the bakery and just loved what she did. Lena was a beautiful girl who had everything going for her. We would hang out and have fun as much as we could. I remember just going out and driving down the highways listening to music for hours. Lena was always there for me."
Joshua Delmain, a neighbor and friend who regularly drove Lena to school, remembers more quiet moments alone.
"Lena loved the area around Sligo and exploring the ruins of what was once there," Delmain says "I think that's a side of Lena many people didn't see. She had a favorite spot she would go to when she wanted to get away from everything. It was this ledge at the end of their field above Bob's Spring. I remember she would talk for hours there about how it was her dream to one day come back and fix up this one abandoned house near Sligo and move there. She was always talking about this old house and how she was going to live there and start her own family."
The Salem News contacted Chapin's other sisters through Facebook, but they either did not respond to messages or declined to comment for this story.
Kris Klemp was contacted via telephone, but declined to comment for the story and referred all questions to his lawyer. Sandy's lawyer in Stone County was contacted and a request for an interview with her went unanswered.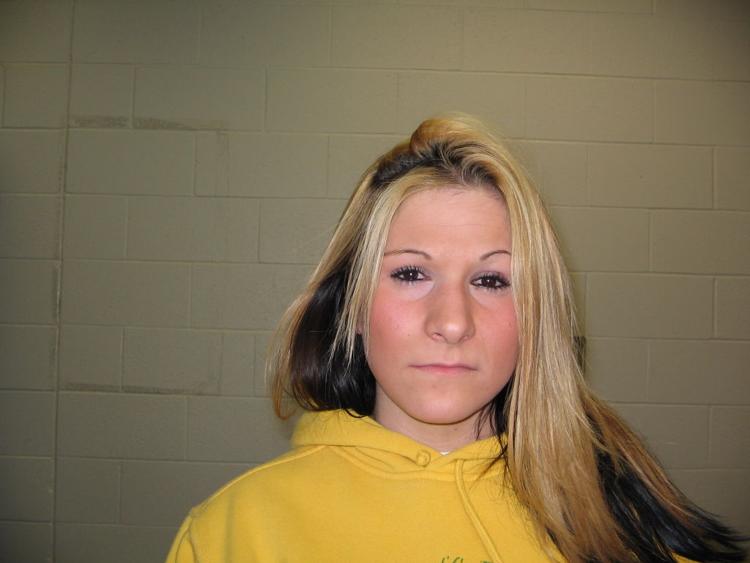 Many of Lena Chapin's friends and family members recall troubles consumed Lena with age.
"Lena was a good person, but she was a wild girl," Delmain says. "Lena wanted to be a country girl. She really liked going to the river and partying as much as she could. What girl didn't at that age around here? We all had our moments, but Lena was partying a little too much."
E. J. Schulke was a neighbor and dated Lena for more than a year when they were teenagers.
"I remember Lena being a lot of fun to be around," he says. "She was a wild one, it was always party, party, party with that girl, but she just took it too far. She was the kind of person who would show up someplace and be in the spotlight, but then disappear just as quick."
Chapin's sister Brandi Petersen remembers Lena's vices escalated once in Dent County.
"Lena fell into a rough crowd in Salem," Petersen says. "It was easy to do at that time. Meth was just starting to hit big, and Salem was a bad place for it. There were a lot of meth users in that area who were more than happy to push it on young, pretty girls. Lena was always a bit of the rebel in the family, and I think drugs brought out the worst aspect of her personality. I remember she would flip off cops when she was driving around just because she knew she could get away with it."
Chapin was inked with a tattoo of mushrooms on her lower back with the phrase "Love Daddy." After dropping out of high school, she became pregnant and gave birth to a baby boy named Colter before she'd reached legal drinking age.
"Lena loved that boy more than anything," Guffey says. "She had her share of troubles, but Lena was a good mother, and she was working to overcome her problems for Colter. She wanted to be the best person she could for him."
Delmain remembers Chapin's home life became tumultuous. He says Lena had to live with friends for extended periods, and even briefly moved to Arkansas.
"There was some pretty crazy stuff in that family," Delmain says. "I heard Lena's mom (Sandy) was making it pretty hard on her. I know Lena bounced around quite a bit. One day she'd be here and the next she'd be gone and you wouldn't see her for months. Each time she'd go back home I knew there would be bad blood between her and her mom."
Court records indicate Chapin had quite a few encounters with law enforcement. She was cited by the highway patrol for speeding in Phelps County Jan. 27, 2004. Chapin was then arrested in Rolla Dec. 21, 2004, for failing to register a motor vehicle and later fined $122 for the offense. On Jan. 22, 2005, she was arrested in Steelville for again failing to register her vehicle and spent four days in the Crawford County Jail that April. Then in May, 2005, Chapin was fined $414.50 on a charge of making a false report to the Dent County Sheriff's Office.
That fine is the last court record of Chapin being alive.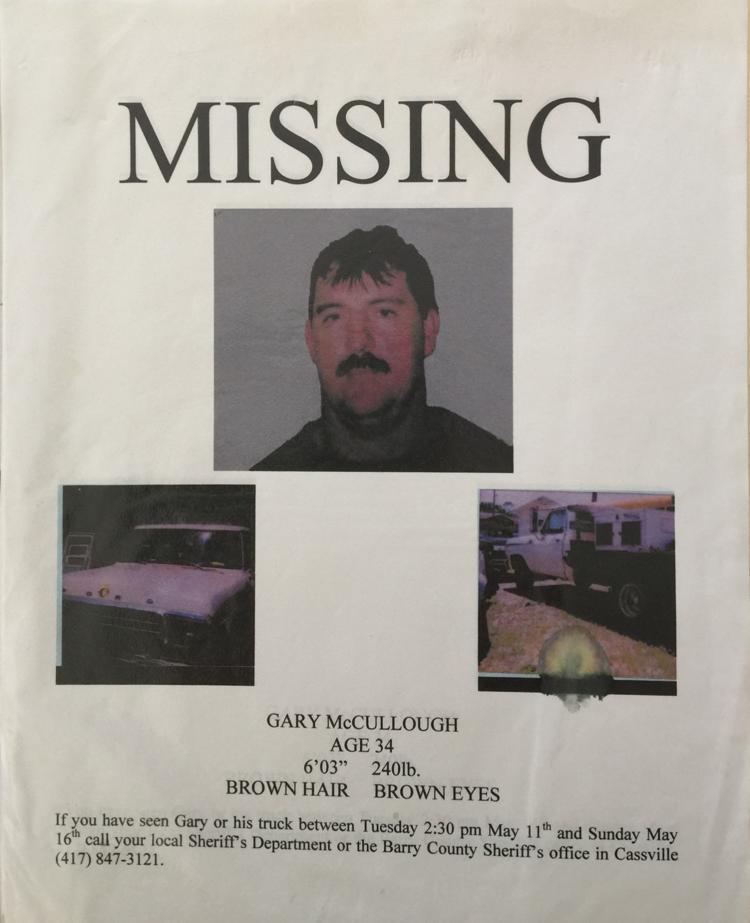 Seven years before Lena Chapin's disappearance, her then stepfather Gary McCullough went missing from his ranch outside Cassville in Barry County. Gary had married Lena's mother, Sandy, a few years prior.
"We first heard Gary was missing when a couple deputies went to respond to a cattle call," says Barry County Sheriff Mick Epperly. "A couple of cows got loose out where the McCullough family lived. While the two deputies were there, his wife Sandy came up and said, 'Well, I guess while you're here I should go ahead and report Gary missing."
Epperly says Sandy told law enforcement at the time that Gary left home two days earlier on May 11, 1999, to go buy a fighting rooster from a Mexican in the nearby town of Diamond, but never came back.
"The further we got into that, the more we didn't believe it," Epperly says. "I think that was a made up story."
A number of locals stepped forward alleging there was more to the situation than what Sandy was stating to authorities, according to Epperly and the case file.
When contacted by investigators in Barry County, Stephen Turner said an acquaintance of his, Kris Klemp, was having an affair with Sandy and offered to pay him if he'd kill her current husband, according to published reports and confirmed by Epperly.
When initially interviewed by deputies three days after Gary's disappearance, Kris denied the affair and murder-for-hire allegations, but subsequently admitted he and Sandy were in a physical relationship. Within a week of Gary's disappearance, in fact, Epperly says that Sandy and Kris had moved in with one another.
"He (Kris) was there living with them while we were working the case. He moved right in," Epperly says. "That's another flag. If Gary was coming back he wouldn't have been there because he would have known he was getting his butt kicked, so that's another indication we have a homicide on our hands."
At the time of Gary's disappearance, Sandy was 32 and Kris was 22.
"I was only 13 years old at the time, but even then I knew what Kris was to my mom," Lena's sister Brandi Petersen says. "I remember mom coming home from work one day saying she'd met the cutest guy. She was nervous about him finding out she had six kids, so the first time I met Kris my mom made me act like I was one of her coworkers and not one of her daughters."
Petersen says her mother continued to manipulate Kris.
"Mom would lie to Kris," Petersen says. "She told him she was pregnant with his baby and that Gary was beating her, neither of which was true. You have to understand she is a manipulator. Mom is really good at getting what she wants from men. It was never about money, it was always about the challenge of getting her man, even if they were married. And she always got her way. But once he was hers, she'd get something on the side and move on to the next challenge."
On the same day Kris was first interviewed by law enforcement about Gary's disappearance, his current wife, Jennifer Brattin-Klemp, told the sheriff's office that Sandy had telephoned her prior to Gary's disappearance claiming she was pregnant with Kris's baby, Epperly confirms. Brattin-Klemp said when she confronted her husband about it, Kris said he "had no time to deal with her because he had to deal with killing a man," according to coverage of the civil trial by the Barry County Advertiser newspaper.
Those reports further state that on the night Gary disappeared, Brattin-Klemp claimed she'd picked Kris up outside the McCullough property in the early morning hours, and that he had a gun with him at the time.
Jeff and Nikki Allen, friends of Gary's, came forward, too, claiming he was actively moving his items into their home because his marriage with Sandy was falling apart. They told the jury Gary wanted to split up with Sandy after finding her and Kris together in a parked pickup truck. The Allens further alleged Sandy attacked Nikki at the Allen's property during a confrontation connected to the marital problems. Sandy ultimately plead guilty to an assault charge for striking Nikki, according to trial testimony.
Leads in the investigation of Gary's disappearance dried up after these allegations were first made. His truck was discovered parked and abandoned on a dead-end road in Barry County on May 16, five days after his disappearance. Sandy signed a consent of search form for the family property, but investigators did not discover enough physical evidence of foul play to warrant charges.
Epperly also says Sandy refused to undergo a polygraph test.
"She looked me straight in the eye and said she'd take a polygraph. . . if a body was ever discovered," Epperly says.
Based upon the evidence and allegations, then Barry County Prosecutor Stephen Hemphill initially charged Kris with conspiracy to commit murder in June of 1999. However, those charges were dropped prior to the case's preliminary hearing later that year. Hemphill was quoted in the Cassville Democrat as saying dropping the charges was a tactical decision.
"Proceeding at this point will force me to reveal evidence that might compromise an ongoing murder investigation," Hemphill said.
The investigation continued, but murder charges were never filed against Sandy or Kris.
"We felt you have to have more than circumstantial evidence to file a criminal case," Epperly now says. "There was no body or murder weapon found. We hoped that one day this case was going to come out by the children talking. I thought that was what was going to happen with Lena. I went to interview a former roommate of hers in Green Forest, Arkansas, hoping maybe she'd said something to her. Somehow Lena found out about that and came to the police station cussing me up and down. At that point I knew she knew a lot about what happened, and that it was eating away at her."
The only charge Sandy faced in connection to Gary's disappearance was for illegally selling Gary's mortgaged cattle immediately after his disappearance, but those charges were eventually dropped, Epperly says.
Less than a year after Gary's disappearance, on April 11, 2000, Sandy was granted dissolution of marriage from Gary after he failed to show up to the divorce hearing.
With all the trouble facing the couple in Barry County, Sandy and Kris opted to relocate the family to Dent County to get married and start a new life. They chose Sligo, a near ghost town in the county's northeast corner which a century before had thrived as the home of the Sligo Furnace Company, but by the 21st Century was largely abandoned, filled with ruined buildings and bordered with the burned, black obsidian slag piles of its old blast furnace.
Gary McCullough was officially declared dead March 1, 2005, at the request of his surviving family members.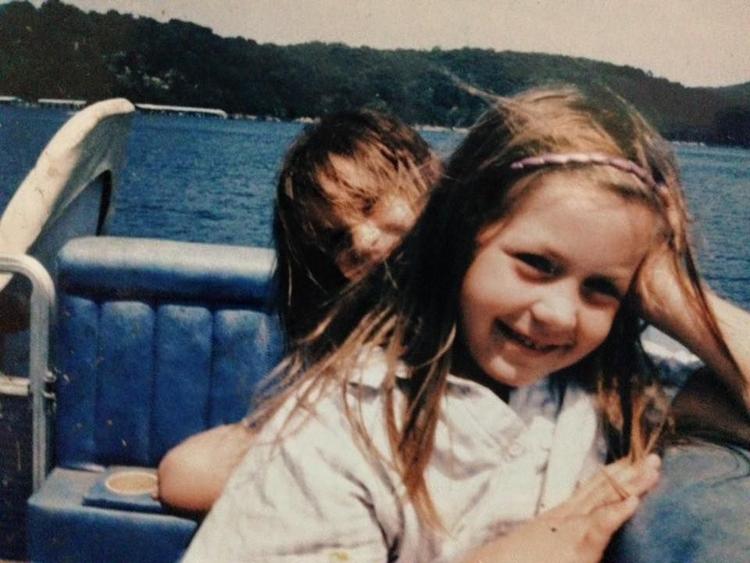 As one of their closest Sligo neighbors, Lena's friend E.J. Schulke says he never detected anything suspicious about the Klemp family living up the road.
"I used to work with Kris in their field, and I never saw anything that wasn't normal," Schulke says. "I know Lena and her older sister Brandi clashed with their mom from time to time, but I think that's pretty normal family stuff for that age. From what I remember Sandy would always bend over backwards for her daughters. I just think if there was something so horrible in their past, I don't know why Lena would have kept coming home after leaving so many times."
Delmain says he heard more.
"It wasn't ever a mystery about what happened to their dad (Gary) when I was around Lena and her sisters away from their parents," Delmain says. "I remember I was hanging out with them at the caboose (abandoned caboose of the Frisco Railroad which was on the Klemp property) one time and her sisters showed me these newspaper clippings about how Kris and Sandy killed their dad, and I was just like 'Whoa.' They were like we just told you my mom and Kris killed someone, and all you can say is 'Whoa?' Lena then came in and saw what they were doing and was furious to the point I thought they were going to fight. It was after everything calmed back down she told me her parents didn't know they had the clippings and not to say anything about them."
Lena's sister Brandi Petersen says Lena confessed to her about knowing how Gary was murdered.
"One night after I came back from being in a foster home for half a year Lena and I were hanging out together and catching up at the house in Sligo," Petersen says. "We were having a conversation, and then she broke down and started crying."
Petersen says Lena told her Sandy confessed to killing Gary May 11, 1999, showed her the body after she got back from school and then forced her to help clean up the crime scene; including cutting up Gary's body and burning it on a brush pile.
"After she told me she made me pinky swear to never tell anyone," Petersen says. "A couple days later I was trying to get a ride from my mom and Kris when they were going to St. Louis, but my mom kept saying no. I got really mad so I said you're going to take me or I'm going to tell the police what you did to Gary. Lena heard that from the other room and came in with a red face and shoved me into a mirror. I'd never seen her so mad."
Petersen says she cut her finger deep on a broken shard of glass and asked to be taken to the hospital. She still has a scar on her little finger.
"I got in the bed of the truck and Kris and mom started driving me to the hospital," Petersen said in her interview with The Salem News. "We left in the truck to go, but all of a sudden we don't take a right into Salem but went left down Highway TT and down a gravel road. I started pounding on the back glass saying we're going the wrong way. We stop, and the dome light goes off, and Kris gets out of the driver's seat, and gets a double barrel shotgun from behind the seat. So I jumped over the opposite side of the bed and we start playing cat and mouse around the truck, and I'm screaming for my life. Then the radio starts blaring, it's up so loud it's vibrating the windows. I didn't know if I should run, I didn't know the area, and I didn't want to give Kris a clear shot. So then all of a sudden I think if mom's door was unlocked, and I went for it, and sure enough I got in and I grab on to her tight. I said 'Mom please don't let him kill me. I won't tell anyone, please.' She just stared straight ahead. Finally, she said 'Don't hurt my baby,' and 'Don't worry, we were just trying to scare you.'"
Petersen says Sandy forced Kris to apologize back at the house that night, and they all shared a group hug. "She (Sandy) grabbed us and said 'We're okay now, right?'"
After that night Petersen says she never went home again, but tried to stay close with Lena.
"Lena and I would both joke about it with one another, saying 'You better watch out or mom will get you,'" Petersen says. "But she would say mom wouldn't do that to me, she'd never touch me. Up to that point mom had always been all about us kids and keeping us together. I never thought she would be capable of actually killing one of us. But then Lena went missing."