On a summer night in June 2003, Gary McCullough's brother, Albert, says Lena Chapin arrived at his home outside of Carr Lane just south of Table Rock Lake. He had not seen Lena since she was a preteen, but now 17, Lena was grown, and under incredible stress.
"She was shaking she was so nervous," Albert told The Salem News. "The whole time she was talking to me she was on the couch and couldn't sit straight the whole time."
Albert was Chapin's stepfather from 1992 to 1996 before his wife Sandy left him for his brother, Gary.
"I loved those girls like they were my own," Albert says. "Growing up, Lena was always loyal to Sandy, and Sandy rewarded her for that. She'd always be the first one chosen to go to the store and things like that. Lena was also always the one who kept her secrets for her. When I asked those girls if it were true that Sandy and my brother were fooling around together, it was Lena that was doing all the talking, trying to make up excuses for her."
That night Chapin told Albert she knew the truth of what happened to his brother four years previous, on May 11, 1999, when Lena was 13. Knowing the significance of the conversation, Albert recorded it without Lena's knowledge, and today a copy still exists at the Barry County Sheriff's Office, according to sheriff Mick Epperly.
"I asked her straight out, Lena I want to know who killed my brother," Albert says. "Her answer was one word, 'mom.'"
An official transcript of the tape obtained from the Barry County Sheriff's Office by The Salem News confirms Albert's claim.
Albert: "Well who… who killed Gary?"
On tape, Chapin claims she and her sisters arrived home from school May 11, 1999, to find their mother waiting for them at the bus stop. Lena says Sandy sent her sisters to do chores at the family's barn and brought her inside where Gary's body was sprawled out on a bedroom floor.
"She (Sandy) was crying and all she wanted to say was 'I can't believe this happened, I can't believe this happened,'" Lena said in the recording. "And that's all she'd say, the whole time when she was freaking out and telling me she was bawling and saying, 'I can't believe this happened.' And I asked her, I'm like, 'I want to see.' I didn't believe it. You know when you think to yourself, okay there's a dead person in your house, you know, you're not thinking, okay, come on now, whatever, it's just like, I want to see. She wouldn't let me see. She had her door locked. I said 'I wanna see. I wanna see it right now.' I know if I had'a seen the whole thing, I woulda flipped out. I woulda flipped out. But there was a crack in the door and I looked and I saw it and I completely went crazy. I started spazzing out on her and I went 'What the hell happened, what happened,' you know."
Lena told Albert she believed Sandy shot Gary while he sat on their living room couch eating a plate of scrambled eggs. Lena went on to say she then helped her mother methodically clean up the murder scene over the course of two days while her sisters went to school. Chapin said they pulled up carpets, bleached the floors and that Gary's body was burned on top of a brush pile.
School records obtained by law enforcement indicate Chapin was not in school May 12 and left school early on May 13, Epperly confirms.
"If you want something of Gary's to stick in the ground there is nothing left," Chapin was recorded to have said. "He was burned, completely burned and everything. Everything that was, you know, left at the burn pile was put in buckets and spread all over. So I don't remember where they're at… I was there, I am the only one that knows. I am the only one that knows exactly what happened, but there is nothing left… there is nothing left. I burned my fingers… I burned a few of my fingers picking up ashes and bones."
During the conversation, Lena explained why she participated.
"The whole thing could make me sound like a bad person, but what was I supposed to do?" Lena was recorded as saying. "I woulda never done it, but then I was thinking, you know, I got these sisters and if I'm gonna get caught, I better help mom with it. Now, I wouldn't want anything bad to happen to my mom because she's got those kids, and she takes very good care of them. But I do have a little bit against her, because she doesn't, I don't have a mom anymore. You know?"
Lena also said the cover up had a traumatizing effect on her.
"At night time it costs me sleep," Lena said. "I just wasn't myself after that. I had trouble eating. I had trouble going to my room to sleep. They didn't know why. I sat there thinking to myself, God, if they only knew."
Later Lena said, "I think I'm already going crazy," and "I think I've already gone crazy over this. It's just drove me insane."
Chapin told Albert she was confessing because his family had treated her and her sisters well, and she knew they were suffering from not knowing what had happened to Gary.
After recording the confession, Albert contacted the Barry County Sheriff's Office and turned the evidence over to them.
"It looked like we had something really concrete and solid to work on," Epperly says of potential murder charges. "Lena told Albert a lot of things that I believe to be the truth."
Epperly says when the sheriff's office contacted Chapin and asked her to elaborate on her confession, a lawyer hired by her mother intervened and convinced Lena to exercise her right to remain silent.
"She lawyered up," Epperly says. "Although we have a copy of her confession to Albert, we never got to speak with her. The family's lawyer would not allow it. But there is no record of her recanting her confession that I am aware of."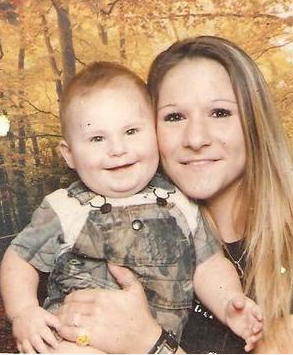 On June 26, 2006, April Chandler and Joy McCullough, Gary's daughters from a previous marriage, filed a wrongful death lawsuit in Barry County civil court against both Sandy and Kris Klemp, who were living in Dent County. The suit alleged the duo knowingly took the life of their father. The McCullough daughters' litigation was predicated in part on Chapin's taped confession to Albert. Lena was initially listed in the suit as a co-conspirator in the crime.
"We were very interested in contacting Lena because she had confessed to taking an active role in the cover-up of Gary's murder," the plaintiff's lawyer, Richard Lee Anderson, told The Salem News. "The statements of a co-conspirator can be used against other conspirators in that crime. We hoped if we could confront Lena with her own words under oath, we could finally get what happened to Gary on the record."
On July 7, 2006, Dent County sheriff's deputies served Sandy and Kris with court papers for the civil suit, but when the deputies asked of Chapin's whereabouts, Sandy said Lena, 20, moved to Florida with a boyfriend earlier that year.
Two months later, on Sept. 15, 2006, Sandy claimed that a masked figure in camouflage assaulted her outside her home, according to a report obtained from the Dent County Sheriff's Office. Sandy said she believed the attacker was the missing Gary McCullough, who she said was "not missing, only hiding." The investigating deputy noted that Sandy had bruises on her face, but that no footprints were evident in the dew on the grass in the area where she claimed the assailant ran away, nor in the sand of the home's driveway. Barry County law enforcement was contacted, but they assured Dent County law enforcement it wasn't Gary. The investigating deputy attached a copy of the wrongful death lawsuit summons to the report.
As the McCullough daughters' civil case went through litigation in Missouri's 39th judicial circuit, Lena had still not been reported missing.
"I first heard Lena was missing when I bumped into one of her sisters in town, and she told me Lena left a month prior and never came home to get all of her things," former neighbor and friend E.J. Schulke of the Sligo area says. "The last time I talked with Lena was only one month before she disappeared. It was 10 years ago, so I don't remember it that well, but we talked for a couple hours, and she said she was saving up money and hoping to move to St. Louis."
Chapin's younger sister, Jeanne Decker of Salem, agrees Lena had hopes of starting over.
"Before she came up missing she planned on taking (her son) Colter and moving to Arkansas," Decker wrote in a statement to The Salem News. "She had gotten around the wrong crowd and was using drugs. She wanted to get away and start fresh. She disappeared before she could leave."
Lena's older sister, Brandi Petersen, remembers being skeptical of the Florida story from the first time she heard it.
"There's no way Lena would have left Colter behind," Petersen says. "Lena loved Colter more than anything. There is scrapbook after scrapbook which proves it. She also wouldn't have given mom the satisfaction of getting Colter. Mom and Lena were always fighting over him. Mom would go to Country Mart (in Salem) and show him off and say he was hers, and Lena would be like, stop saying that mom, he's mine. One time Lena and I were going to take Colter to see his father in Arkansas, and mom called us flipping out saying 'You bring him home, you bring him home right now or I am going to kill myself.'"
Petersen further says that Sandy and Lena were feuding over legal guardianship over Colter, which Chapin would not concede. Throughout this time, Petersen says Sandy also insisted Colter call her "mom," much to Lena's frustration.
Rachel Bryce of Salem, a friend and coworker of Lena's, says she also didn't believe the Florida story either.
"Lena told me her mom would get Colter 'Over her dead body.' Those were the words she used," Bryce says. "Her mom knew I didn't buy the story about Lena running off. She was afraid of me because she knew I knew about all of the crazy stuff going on in their house. Lena and I were good friends and she would have me over, and I'd see all the manipulation and abuse Sandy would do. Sandy came into Country Mart after Lena disappeared once while I was there, and I went up to ask her where Lena was, and she ran out the front door the moment she saw me."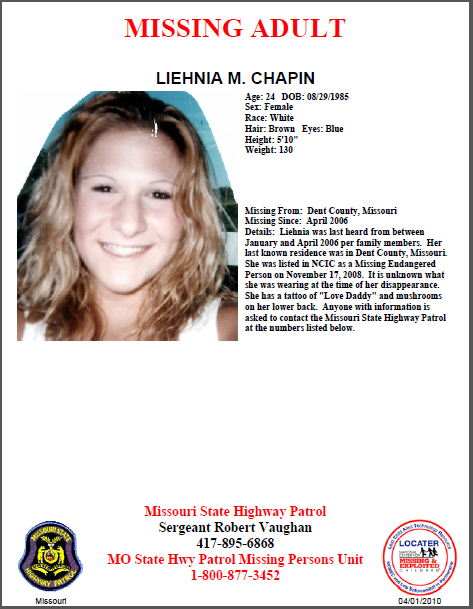 After almost three years, Lena reported missing
Lena Chapin's whereabouts stayed in limbo for almost three years until her biological father, Robert Chapin, in Arkansas, alerted Epperly to her disappearance. Epperly personally worked with Chapin's father to file a report in Barry County in November of 2008.
After hearing about yet another disappearance in the family Albert says he became so frustrated that he and some friends made the three-hour drive to Salem to put up missing person signs for Chapin.
"I don't think they were up but for a couple days," Albert says. "Sandy was going around taking them down just as fast as we could put them up."
When asked by The Salem News about a missing person's report on Lena, the Dent County Sheriff's Office in a written statement wrote they didn't open a case on Chapin's disappearance until March of 2012.
"We were not informed of her disappearance (at the time)," says Detective Rick Letchworth of the sheriff's office. "It's strange that no one from her family reached out to alert us she was missing."
Letchworth says that Sandy and Kris have continuously refused to cooperate with any investigation to find Lena. Neither party, in fact, has been willing to speak to Letchworth, the lead detective in charge of finding Lena.
"We are investigating this as a missing person case, but with suspicious circumstances," Letchworth says.
Petersen says one reason for the delayed reporting by the family was due to rumors Sandy was spreading about Lena.
"Mom starting saying that Lena was a prostitute, and she ran off to sell herself for drugs," Petersen says.
Bryce agrees Sandy was the reason Lena's disappearance stayed a secret.
"It's so unfair that Sandy can just say Lena was into drugs as if that's the reason why she disappeared," Bryce says. "Lena only started using drugs because of her mom. Lena was partying too hard because she was traumatized from what her mom made her do to clean up the murder. I know because Lena told me. She confessed her mom killed her stepdad and made her clean it up. It was no secret, and it really ate at Lena. She'd bring it up when we'd be drinking together. She would always open up when she was abusing herself most. I have no doubt that Lena's troubles are all to blame on her mom manipulating her into covering up that murder."
Bryce further says outright fear of Sandy has been an ongoing factor in the case.
"Everyone is scared of Sandy. That's why they don't want to say anything," Bryce says. "There are people right now who know the truth, but they are staying quiet because they are scared."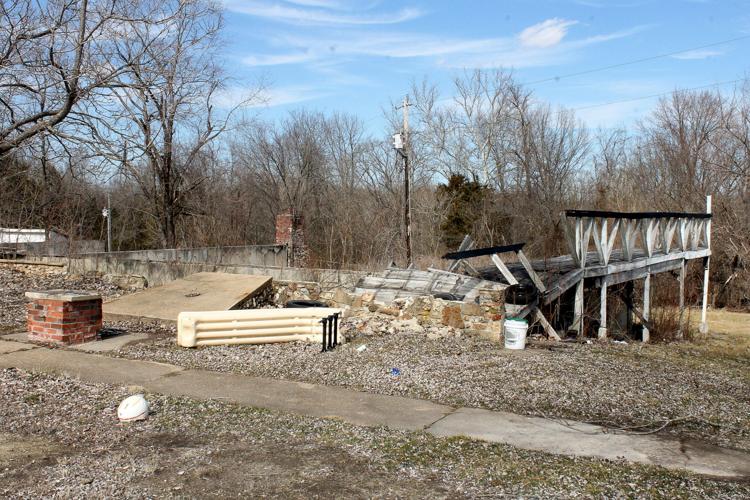 One of the only leads in the case of Lena's disappearance came when Detective Letchworth interviewed her former boyfriend, Jason Bryant, in 2012. Letchworth says Bryant and Chapin were living together in an apartment outside Steelville immediately before her disappearance. They planned to be married. The last time Bryant says he saw Lena was Feb. 14, 2006, Valentine's Day.
That morning Bryant told Letchworth he woke up early, gave Lena a kiss on the cheek and left saying he'd be back that evening. When Bryant returned from work later that day, he instead found Sandy and two other people clearing all of Chapin's belongings from their apartment. Sandy then told Bryant that Lena ran off with another man to Florida, and then left with all of her daughter's belongings. Bryant says he never saw Lena again.
"I believe Bryant's story. He doesn't have any reason to lie," Letchworth says. "If he was guilty of something I don't think he'd come down here to talk to me."
Messages left for Bryant by The Salem News were not returned.
The Salem News contacted the owner of the apartment building in which Bryant and Chapin were residing at the time of her disappearance. The apartment owner – who requested their name not be used -- confirms the two were tenants for several months prior to Lena's disappearance. The apartment owner also confirms Sandy removed Lena's possessions from the unit Valentine's Day, 2006, saying her daughter moved to Florida with a boyfriend.
"When it was happening I had no reason to not believe her (Sandy)," the apartment owner told The Salem News. "She said her daughter moved to Florida. I thought she was telling the truth."
The unit's owner offered more information about the apartment scene.
"I was cleaning the unit with a friend of mine after they left when we found a stain," the apartment owner says. "I said to them 'What did they do, kill a dog in here?"
The apartment owner says the unit's carpets had to be replaced due to a large, dark-colored stain that could not be shampooed out. One of the apartment windows was also broken.
A report from the Crawford County Sheriff's Office obtained by The Salem News confirms the owner reported the broken window as property damage on March 18, 2006. The report indicates that Bryant had vacated the apartment several weeks prior, which would be around the time of Lena's disappearance.
The apartment owner says they did not contact law enforcement at that time because Chapin had not been reported missing, and foul play was not suspected. The owner says the carpet was thrown away, and a later fire in the building from a renter smoking in bed subsequently destroyed the apartment unit Chapin stayed in.
"It came as a shock," the apartment owner says upon hearing from investigators years later that Lena was missing. "It was like my whole brain exploded. If I would have known, I would have kept all that evidence, but after so many years go by, and after the building burns, there just isn't anything left."
Dent County law enforcement told The Salem News the apartment owner was interviewed after Chapin was reported missing, and at that time no mention was made in the report of any suspicious stains on the carpet.
Kris and Sandy began moving to a new home in Dent County one month after Bryant claims Lena disappeared, according to documents obtained from the Dent County Recorder's Office. The same week Bryant says Lena went missing, Kris and Sandy bought from Kris's parents the Sligo home and land parcel on which they'd been living. One month later, March 15, 2006, the couple then purchased and subsequently moved to an 80-acre ranch on Dent County Road 3260. Four months later, June 9, they sold their Sligo home.
"It's unlikely that someone who had as much interaction with law enforcement as her (Chapin) moved someplace and suddenly never got in trouble," Letchworth says. "To think that a young life can just vanish. And nobody cares enough to report it for years. It's even sadder that a mother can just allow it to happen."
The search for Chapin has proved fruitless. According to the Dent County Sheriff's Office no one has claimed to have seen Lena since she was reported missing. She has not had any law enforcement contacts, and her social security number has likewise not been active.
"I didn't know Lena was missing until I saw her face on a missing person flyer," says Nikki Guffey, a friend and former coworker. "It's heartbreaking. Lena never even got a funeral. There was no memorial or anything to prove she was here. It's like she never existed."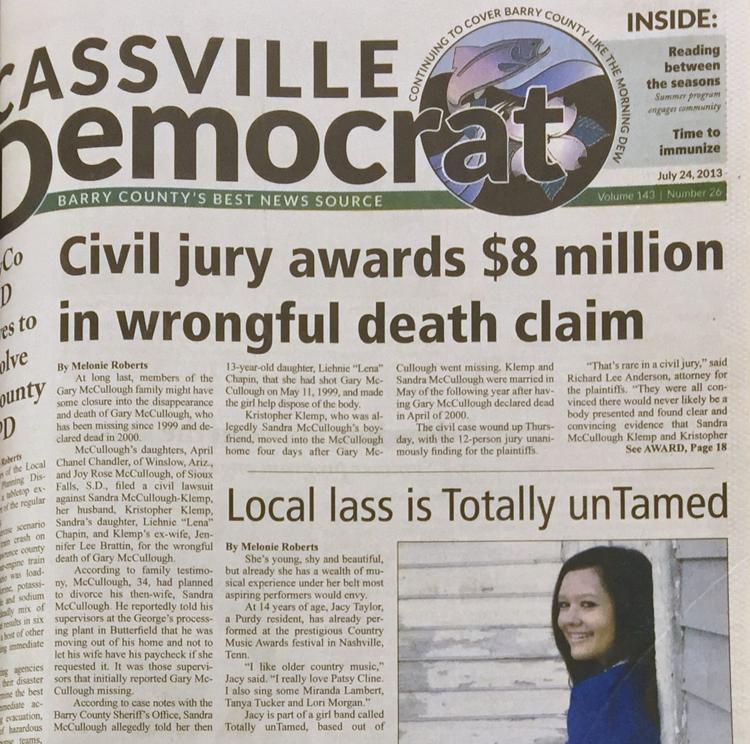 Verdict goes against Klemps
On July 25, 2013, a Stone County jury voted unanimously at the conclusion of a four-day trial in Galena that Sandy and Kris Klemp knowingly took Gary McCullough's life. The case was moved from Barry County after the judge granted a change of venue request. The McCullough daughters were awarded a total of $7 million. Sandy and Kris were ordered to pay $1 million collectively for taking Gary's life and $3 million each in punitive damages for the outrageous nature of the crime.
Despite the lack of Chapin's testimony, and not hearing her taped confession played in court, it took the jury less than an hour to determine there was enough evidence to find for the plaintiffs. More than 20 witnesses testified. Among them was Lena's sister Brandi Petersen, who decided to come forward with Lena's confession to her. Peterson also testified about what Kris and Sandy had done to silence her afterwards.
"The way I look at it, my sister didn't choose to do what she did to help my mom," Petersen told The Salem News. "She didn't choose to hold a secret for so long and then disappear. It's not fair my mom gets to live her life smiling. Testifying was the right thing to do. It was my only option."
Another of Lena's sisters, Robin Chapin, testified as well. She told the jury she witnessed Kris driving from an area adjacent to the burn pile the day Gary disappeared. She also said she saw Sandy and Kris the next day dragging something long and heavy, which wasn't furniture, out of the farmhouse.
Both sisters testified they saw Gary's truck parked on the family's ranch the evening of May 11, 1999, after Sandy had already said he'd left town for Diamond.
In his closing statement plaintiff attorney Richard Lee Anderson addressed the lack of physical evidence in the case of Gary's disappearance by pointing out no normal forensics were recovered from the McCullough home.
"Gary McCullough lived in that house for three years and not one hair and none of his DNA was found in there," Anderson said during the trial. "You've got to be kidding me."
Reporters covering the trial noted neither Kris nor Sandy were in attendance during any day of the court proceedings.
Despite the civil victory, Anderson believes there is unfinished business.
"I think it helps for it to be publically known these people did this," Anderson told The Salem News. "A jury of 12 citizens didn't need a body to know the truth that Gary McCullough was murdered. I think it was positive we obtained that unanimous verdict, but I know the family will not have any real justice until there are criminal charges filed in this case."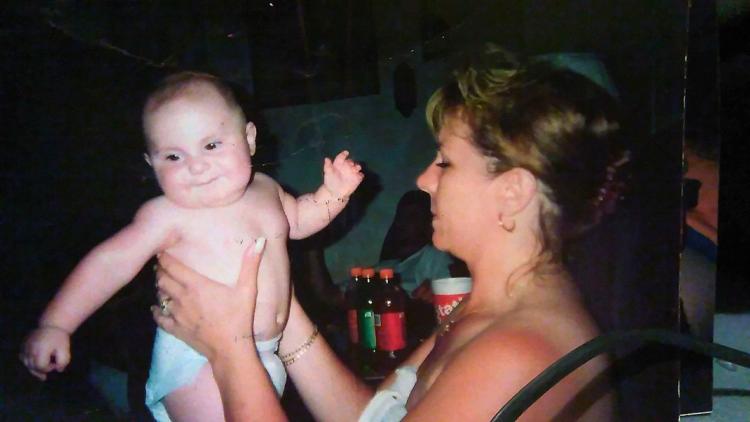 Waiting for the truth, hoping for justice
The Salem News contacted the office of Barry County Prosecutor Amy Boxx to inquire if she plans to file criminal charges against Kris and Sandy Klemp in relation to the Gary McCullough case. A staff member took a message from The Salem News requesting an interview with Boxx, but there has been no response.
Epperly says he has not given up on the case against Sandy and Kris. He says he is currently working with highway patrol investigators to explore what options are available for prosecution and is hopeful they will have something to present to the state attorney general's office soon.
"I've been sheriff here for going on 20 years, and we've solved many murder cases since I've been here," Epperly says. "But this is a case that keeps me up at night. I go to bed still thinking about it. I did then and still do. I can only imagine how the family feels."
After his interview with The Salem News, Epperly announced Feb. 9 he would not be seeking reelection this year.
Albert McCullough says he thinks his family has waited long enough.
"I want something done about this, and I want it done soon," Albert says. "My mom is 79 years old, and she doesn't have much longer she can wait to get justice. This whole deal has broken my family. My dad died because of this. He had a heart attack and died after Gary went missing. My cousin Robert McCullough died, too, after he started popping pills after all this happened and got in a bad wreck. He and Gary were very close."
Dent County officials say they're also not giving up on solving the mystery of what happened to Lena.
"This case has been on my radar since 2014," says Dent County Prosecuting Attorney Andrew Curley. "To date, law enforcement has not developed probable cause to believe her death was the result of a homicide in Dent County. We will continue to investigate this matter and urge people with any information to come forward. We want to resolve this case and find out the truth. No family deserves to suffer in this manner. We need your help."
Sandy and Kris were granted a divorce Nov. 5, 2014. Kris still owns the 80-acre ranch on Dent County Road 3260, but is trying to sell the property. Sandy has remarried and lives in Mount Vernon with a new husband, less than one hour driving distance from where Gary disappeared. She is also raising Chapin's son, Colter, as her own.
Lena's sister Brandi Petersen says she takes no pride in remembering the experiences of her life.
"I can't believe I lived it," Petersen says. "My hope for the future is to have closure, and that mom goes to prison… The last time I spoke with her was about seven years ago. She called me and said my boyfriend and I should come to Christmas so everyone could be together. I told her I would go when Lena came home, too, and then I said to never call me again and hung up."
In spite of the efforts of multiple law enforcement agencies, journalists and attorneys over the past decade, the case of Lena Chapin's disappearance continues to be as muddled and mysterious as that of Gary McCullough's. However, memories of Lena linger on in Dent County and beyond, and like the Sligo ruins where she once dreamed, her life, too, stands bold and defiant in the face of those wanting to forget that she was once a part of this corner of the Ozarks.
"Someone knows what happened to Gary, and someone else must know what happened to Lena," Albert says. "I've been a farmer my whole life. I've had to burn a calf on a brush pile before, and I know the big bones don't burn up into ash. Gary's bones are out there somewhere. Someone knows where those bones are. Lena said they weren't there when her mom and her picked through the ashes. That means someone moved them before they got there. And that's probably the same person who stoked that fire all night while Lena was sleeping."
Jeanne Decker's letter concludes, "I understand that there is a lot of darkness to this very complicated story. Trust me, I've lived this story for 17 years now. Lena would have wanted people to come together with love – the strongest force there is – and try and find her. Until we find her she will be in my dreams, showing me different places she could be, and where I need to look. She wants to be found."
___________________________________________________________
Detective Rick Letchworth of the Dent County Sheriff's Office asks anyone with pertinent information concerning Lena Chapin's disappearance to contact the office at (573) 729-3241. The McCullough family is offering a reward for information that leads to an arrest for the murder of Gary McCullough. Information can be given to the Barry County Sheriff's Department at (417) 847-6556.