The Ozarks is increasingly the buzz among Midwest beekeepers as one of the best places to produce honey, thanks to the Mark Twain Bee Keepers and the region's unpolluted wilderness.
The Mark Twain Beekeepers are a local group of bee enthusiasts dedicated to perfecting their skills and teaching newcomers the techniques of natural beekeeping.
"We are a group dedicated to helping new beekeepers learn the craft using only natural methods," says Gregg Tivnan of the Mark Twain Beekeepers. "We teach how to keep bees without using any chemicals. We meet every third Monday of the month in the Salem area. Some members have come from as far away as Rolla or Houston and even Sullivan to attend our meetings in the past."
Beekeeping has grown in the south central Ozarks over the past decade to become a full-fledged movement. One of the recent converts is Terry Phelps. She and her husband, also named Terry, started keeping bees two years ago.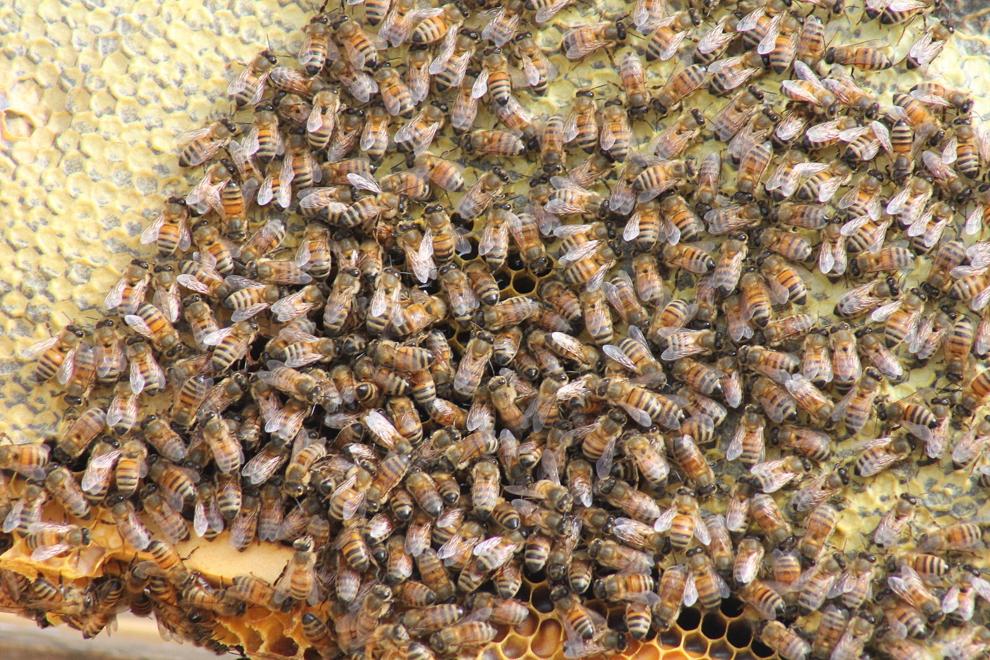 "There is energy involved which I just love," Phelps says. "If I am having a bad day, working with the bees can change my attitude. I am always amazed at how much energy they have. They are always working. It is very uplifting."
Phelps says she was inspired to keep bees after tasting some locally made raw honey and realizing it was the best she'd ever had. But in addition to the sweets, Phelps says another benefit of beekeeping has been the improved health of their home's horticultural surroundings.
"The last two years has made a huge difference in our garden," Phelps says. "There are many more plants in bloom, and I have noticed more ladybugs and praying mantises. It has been great for the total ecosystem around our home. The bees also don't bother our horses or cattle, only our dogs have trouble, but they are always sticking their noses into the hives where they don't belong."
The Mark Twain Beekeepers take their name not just to honor Missouri's foremost writer, but also in homage to the Mark Twain National Forest around which many of its members live.
"Bees are pollinators and help pollinate everything from alfalfa to fruiting trees to our vegetable gardens," says Salem District Forest Supervisor Thom Haines of the US Forest Service. "The bees are very important because without them we would not have the many varieties of wild flowers we see in the forest."
Haines himself keeps three hives, including a "wild swarm" he was able to remove from an unwanted area with the help of fellow beekeepers.
"I enjoy learning what to provide them so they can prosper and ultimately provide us with honey and bees wax," Haines says. "I use the honey in making my granola, sweetening yogurt, in tea and in cooking. My wife also uses the wax to make lip balm."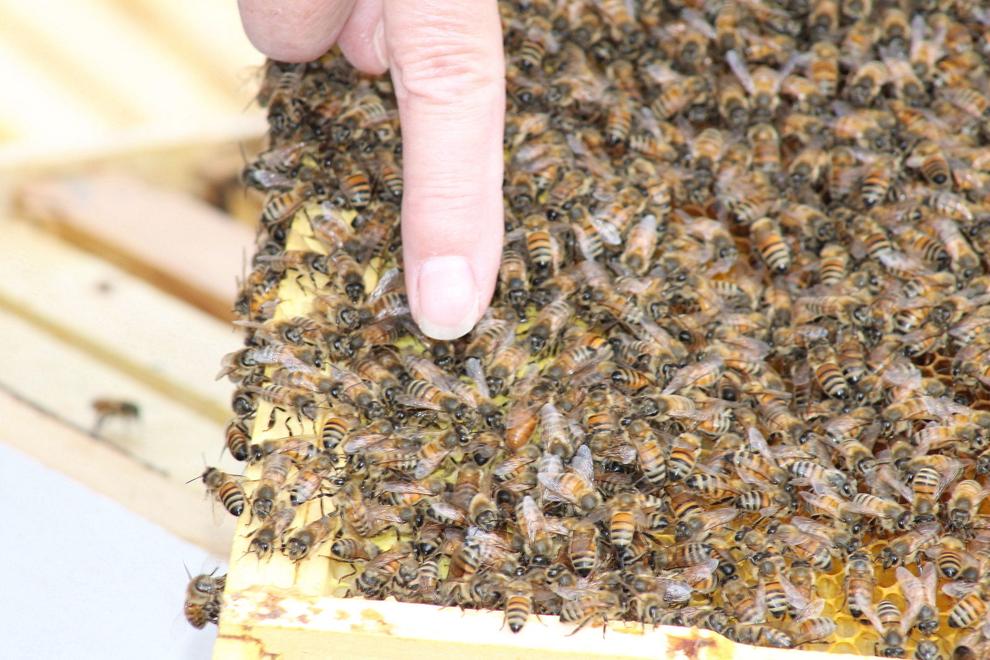 Many local beekeepers say the abundant forests and cattle ranches of Dent County play an important role in maintaining the health of their hives.
"The Ozarks is a great place to keep bees because there is a lack of chemicals being indiscriminately sprayed all over the place," Tivnan says. "The use of chemicals in mainstream agriculture and beekeeping has gone up three and four fold since the late 1990s, which is exactly the time you started seeing bee colonies start to collapse. This makes the Ozarks ideal for beekeeping since for the most part it's all cattle ranches and forests."
Nationwide, bee populations have declined annually by an estimated 42 percent, according to recent government reports. The main culprit in this demise is Colony Collapse Disorder, a hive killing malady which causes bees to spontaneously die off or abandon their hives. Although no definitive answer has been acknowledged by the government as to why colony collapse is happening, experts are beginning to indicate the heavy use of pesticides, herbicides and other chemicals in modern row crop agriculture as the main culprit.
The use of these chemicals has become systemic in recent decades to growing fruits, vegetables and other cash crops on an industrial scale. Many professional beekeepers say their bees' long-term exposure to these chemicals during pollination is what's killing them.
"Bees are very vulnerable to the harmful chemicals sprayed on crops because they get covered in it when they go to collect pollen," Tivnan says. "Any poison that's designed to kill a pest is going to also kill other insects, so if you're spraying your garden to kill aphids you are also going to be killing bees by extension. Bees also carry those chemicals back to the hive, where it is absorbed in the wax and can kill their brood. We are very fortunate there are not a lot of chemicals sprayed for agricultural purposes in this area."
Earlier this year, the Environmental Protection Agency took one of its first major steps to address the bee crisis by issuing a memorandum stating they will not approve more permits for outdoor use of the popular neonicotinoid pesticides until more research is completed on the chemical's effects on wildlife. The White House also released the first National Strategy to Promote the Health of Honey Bees and Other Pollinators earlier this year. That report estimates the essential role bees' play as pollinators is valued at over $15 billion for the US economy.
Tivnan says he's skeptical as to whether these efforts will prove to be effective.
"The government will approve any insecticide if it can be shown to kill less than 50 percent of a hive," Tivnan says. "They say it is not a hive killer unless it kills a majority of the bees. So they can ban one of the chemicals, sure, but this isn't about one it is about the mix of several; all of which will kill a portion of the hive."
While the future remains gloomy for bees on the national front, the Mark Twain Beekeepers are optimistic about their prospects. Tivnan says while the industry average of winter bee loss is now around 50 percent, the losses of some Dent County beekeepers has been as low as eight percent.
"I am looking forward to seeing the numbers of bee keepers grow here in the Ozarks," Haines says. "I get excited when I meet other bee keepers in our area."