I saw a Facebook post a week ago featuring a photographer who walked around her neighborhood taking photos of families in their yard or on their porch. The photos featured people showing what they have been doing while social distancing. I shared the original post and had several volunteers who allowed me to stop by and snap a photo as they shared their typical day.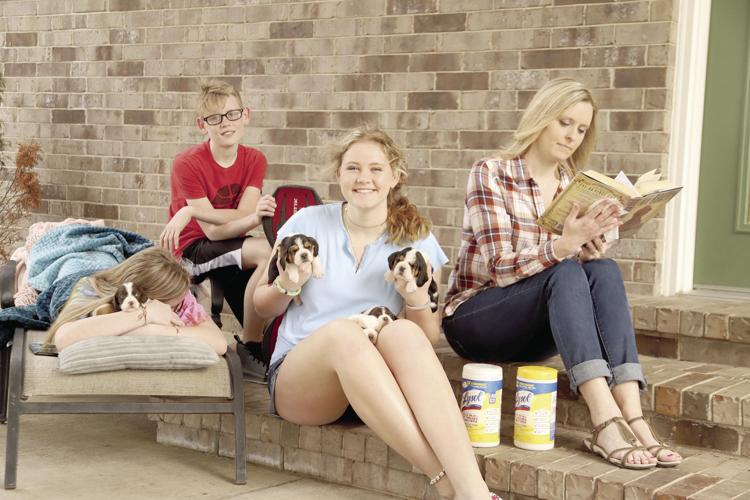 Amber is a teacher at Salem High School. Her husband, Stuart, works at a local bank. Children, Luke (fifth grade), Caroline (eighth grade), and Annabelle (junior) are at home with Amber while school is out of session. On Thursday afternoon, they sat on the porch while I asked questions of what they have been doing with their time. Their photo represents what they have done the most. From left, Caroline has been taking advantage of more time for naps; Luke has played outside; Annabelle has played with ALL of the puppies, and Amber has read and cleaned a lot.
The family has enjoyed walks, taking care of the 13 puppies they currently have, and have completed a majority of the schoolwork they brought home.
The Brittany Spaniel puppies are a little over three weeks old, and the Bassett Hound puppies are about two-and-a-half weeks old.
The kids agreed it felt like a long spring break, not quite summer break.
"Not knowing what the future holds is the hardest party," said Amber. "It's hard for parents and hard for teachers."
The kids all agreed social media has helped them keep up with friends, as social distancing is suggested with everyone, except family.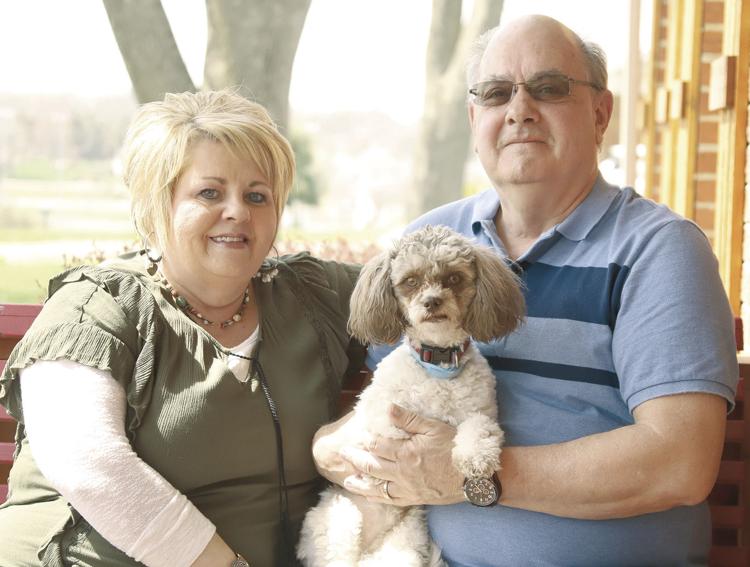 Mike and Rhonda Thompson have seen changes in their daily routines, both at work and home. Mike is semi-retired, working at a funeral home a couple times per week, and collecting trash in the Salem Housing Authority neighborhoods. Rhonda works in the Salem Housing Authority office and has seen a lot of changes. The office is closed for walk-ins but is providing services. Tenants can pay rent through a drop box in the office or mail. The maintenance crew is only handling emergency work orders during this time.
The two also worry about those in the SHA units who don't have people checking on them.
"When it was raining it wasn't so bad to stay home, but with a beautiful day… it is hard to stay in," Mike said.
Mike said he sometimes just goes for a drive to look around and misses his trips to the café to catch up with friends.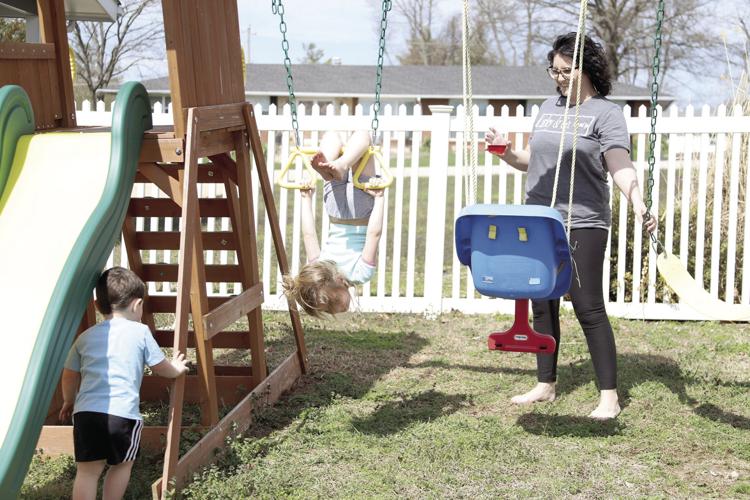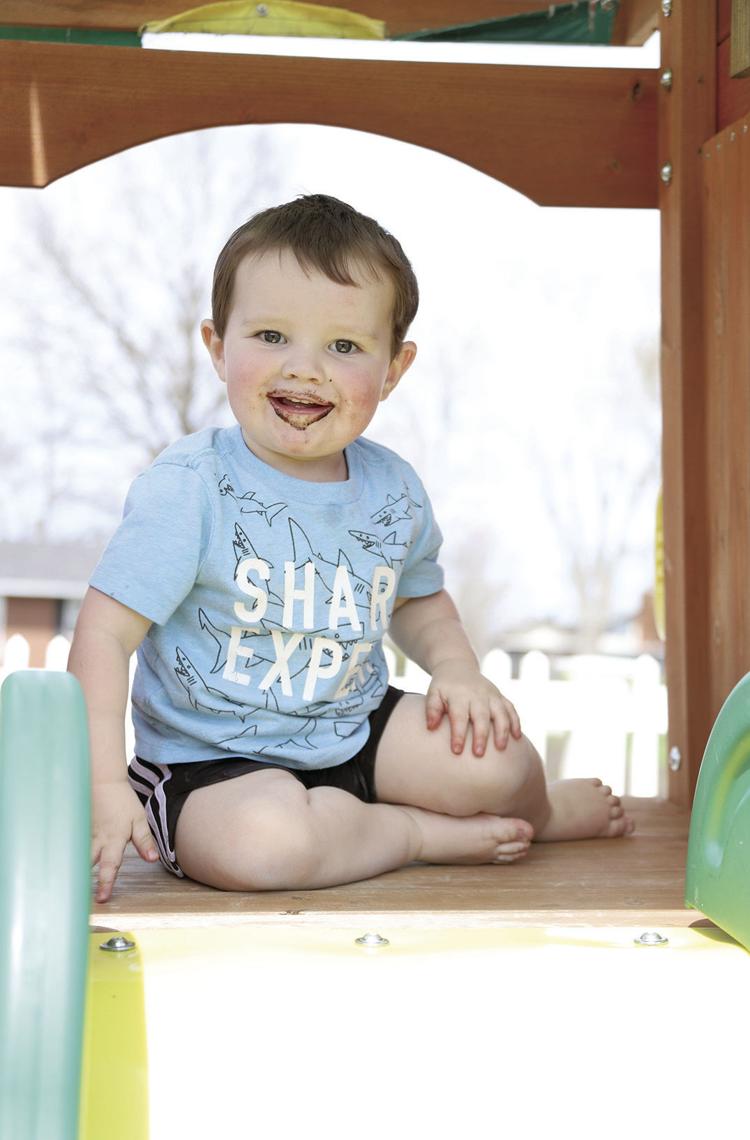 Gwen and brother, Lincoln, have enjoyed watching movies while at home with mom, Ashlee. Gwen said she misses her friends and Mrs. Crossgrove's preschool class at William Lynch Elementary. She did say playing with her brother is her favorite part about being home, although Ashlee chuckled at the comment saying, sometimes that is not the case!
Ashlee and husband, Andrew, own Curley and Co. Salon and Spa. Several changes have been made in the past few weeks, due to social distancing.
Several stylists are staggering appointments or postponing. A nail tech was supposed to begin at the salon April 1 and a massage therapist was set to begin in early April. With the uncertain times, both are postponed until bans on groups are lifted.
Ashlee, an esthetician, is staying at home with both kids, instead of taking them to daycare.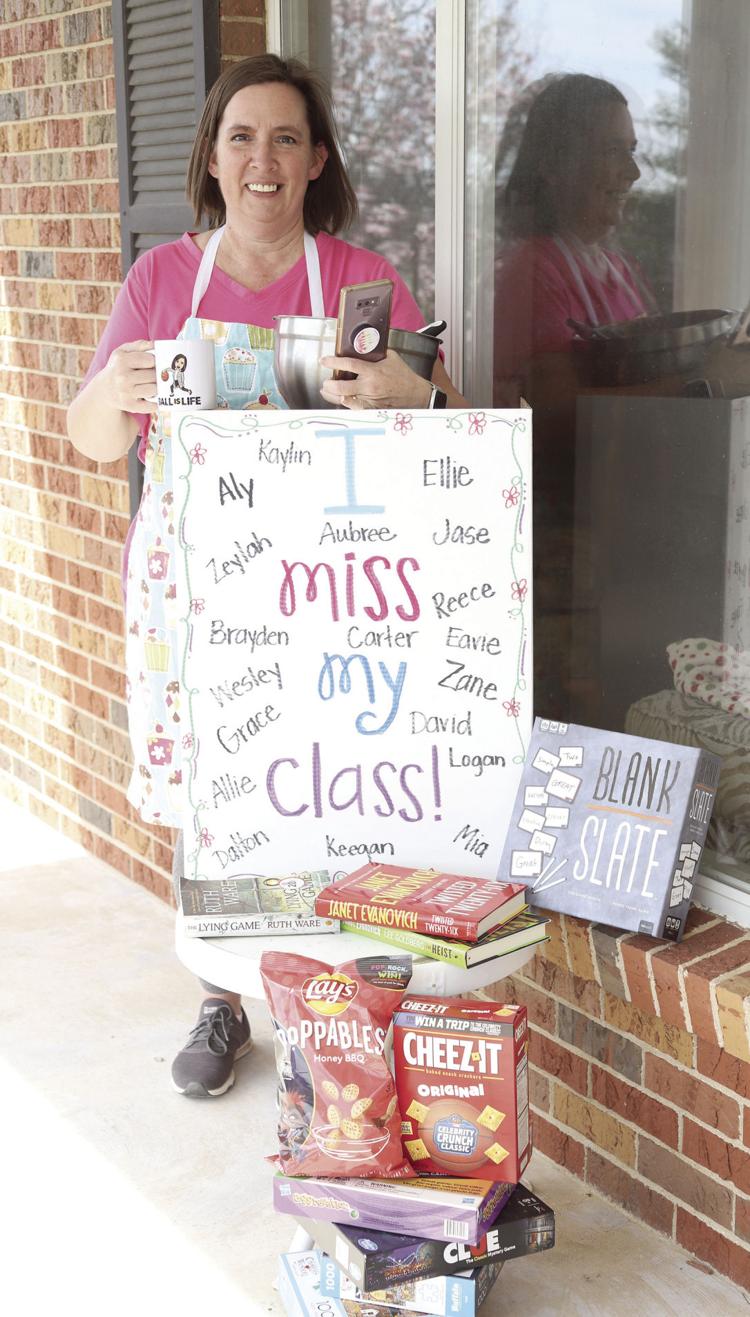 Amy and husband, Mark, have three children. Hayden, who resides in South Carolina with his wife, Nikki; Alex, a senior at Southeast Missouri State University; and Noah, who lives in Salem and works in Steelville.
As a senior at SEMO, Alex will complete the remainder of her final semester online. As of the conversation Thursday, there was no word on if a graduation service would occur.
Amy has spent her days at home alone, "baking, reading, walking the dog, and eating," she laughed. Mark works each day, so she is alone, but would rather be in her first-grade classroom at William Lynch Elementary.
"I just think about the kids. I haven't enjoyed it," she said. Her sentiment was the same as we talked about how it has been for the first few days of social distancing.
"It's hard. I don't know what to do. I have thought about making videos to share with the kids, if this time away continues."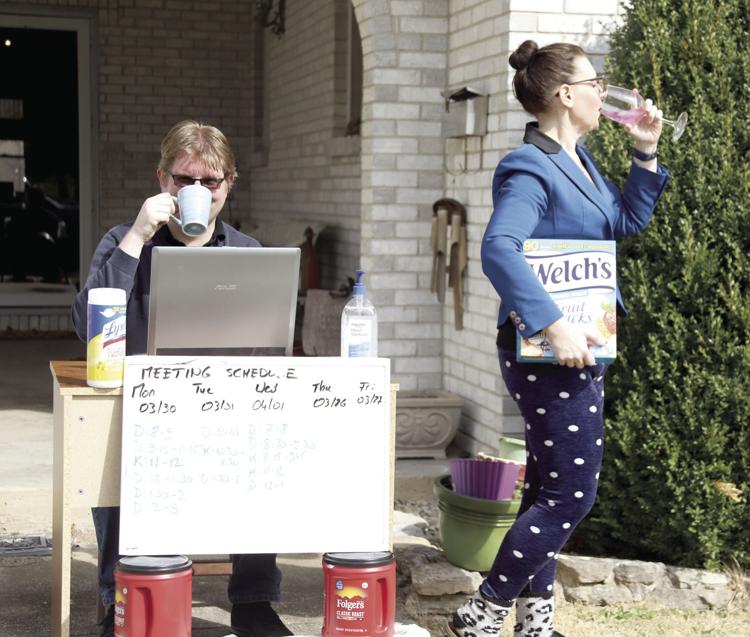 Dimitri Feys, Ph.D. is an associate professor in civil engineering at Missouri S&T. His wife, Kristy is the assistant registrar at Missouri S&T. As Missouri S&T went to online education due to the pandemic, the Feys set up offices at home in Salem. Dimitri narrowly made it back from a trip to Canada before the Canadian/U.S. border was closed to non-essential travel.
The family is finding coordinating work schedules can be daunting.
"It is quite a challenge," they both shared.
For instance, Monday is full of class lectures for Dimitri, and a couple of conference calls for Kristy. Son Wilson will return from his grandparent's this week, and will complete his schoolwork at his desk in the makeshift office, as well.
Kristy was a meal planner before the COVID-19 pandemic. They typically only shop once per month for her meal plans.
"We are trying to support one local restaurant per week, but I am cooking all of our other meals at home. We stop what we are doing and eat together, when possible," said Kristy.
She laughed saying she has learned that Dimitri is a "loud eater" in their time at home.
Kristy continues to run outdoors, to break up the monotony of working and living at home.
Dimitri, originally from Belgium, has spoken to his parents via Skype. His native country is practicing similar "social distancing and sheltering at home" protocols. Belgium has also begun fining residents, if someone is caught for non-essential travel.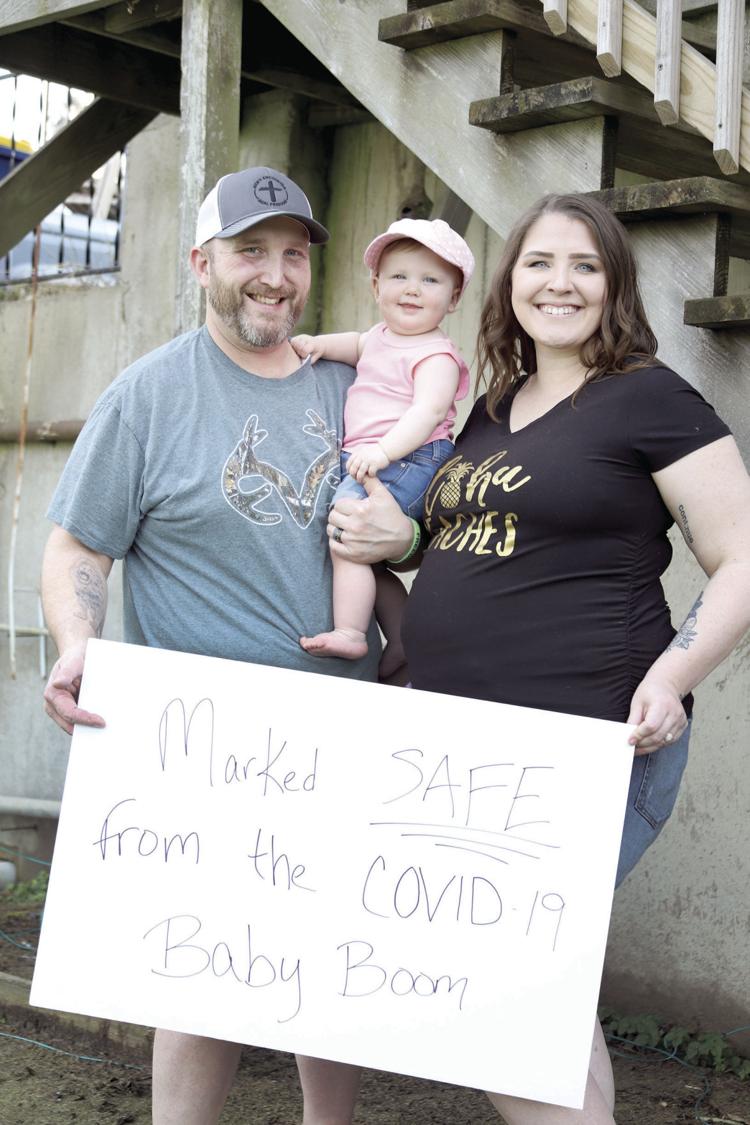 Kim is a wellness coordinator at Missouri S&T. Husband, Jeremy, is employed by Walmart.
Working from home has proven to be a blessing for both of them, because oftentimes their schedules don't align during the week. They have tried to make the most of their time together.
The two share a daughter, Maylee, and have another daughter on the way, due in May. Kim's oldest two children are sheltering in place at their father's house. She said they can FaceTime, but it is still hard to not see them.
Grandparents have stopped by the house, but stayed outside while visiting.
She expressed some concern for the birth of her daughter in May. Only one person is allowed with the mother, at the hospital, in most cases right now. While this is Kim's fourth child, she said she feels bad for the first-time moms who will miss the chance of the grandparents and other family wishing them well as they bring in new life.
The family is trying to be more conscious about going to stores, trying to purchase everything at one time, rather than visiting more often.
They both have enjoyed the time together, and consider themselves "blessed to have paychecks right now," while others are struggling.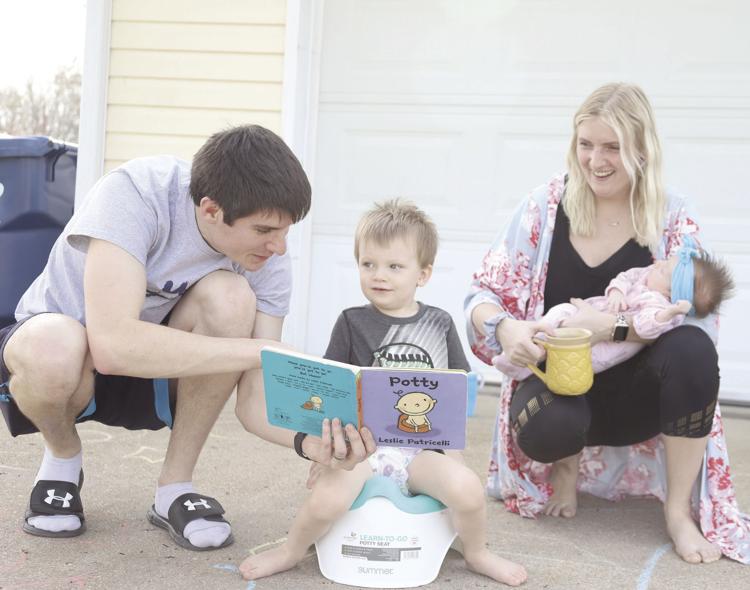 David Schatz is the band director at Salem High School. Band members had practiced for all-district competition, but it was cancelled four days before it occurred, due to COVID-19. Senior members, as well as others, were upset. All the preparation and practice was done, but "that's life sometimes," said David.
In the interim, David and wife, Kelsey, have been working with son, Oliver, on potty training as the two have been home.
Kelsey works with Healthy Dent County and was set to return from maternity leave on March 25.
HDC offices have transitioned to one person in the front office, and one in the fitness center, due to CDC guidelines. Several services have been stopped, while others continue.
She can work from home on several projects, as it becomes a week-by-week decision for continuing services.
Daughter, Oaklyn, has gotten to enjoy more time at home with her family as they continue to wait at home for more news on school.