SALEM R-80 SCHOOLS
Salem R-80 Schools is offering meals to the community to feed children due to the unanticipated school closure due to COVID-19. During an unexpected school closure, schools can leverage their participation in one of United States Department of Agriculture's (USDA) summer meal programs to provide meals at no cost to students.
Under normal circumstances, those meals must be served in a group setting. In a public health emergency, the law allows USDA the authority to waive the group setting meal requirement, which is vital during a social distancing situation.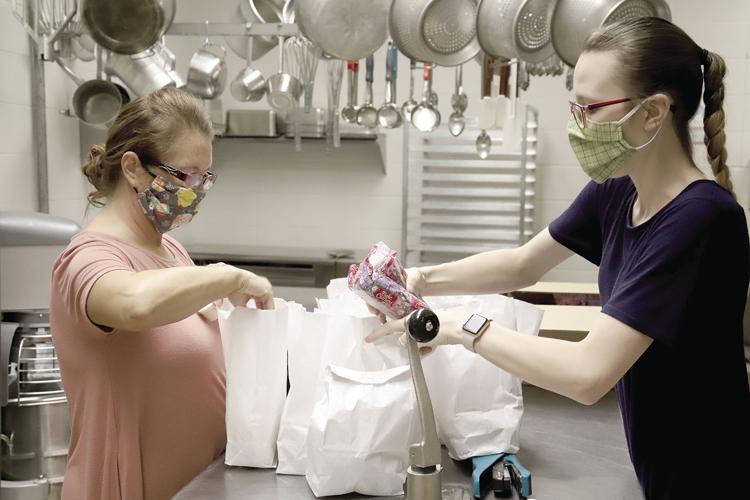 An application for the SSO program through Missouri Department of Elementary and Secondary Education was applied for, and approved for non-congregate feeding, according to Karen Bundy, Salem R-80 Food Service Director.
SSO follows the same meal pattern as National School Lunch Program and School Breakfast Program. Salem R-80 is an open site for any child 18 years and under. The child(ren) can receive free breakfast and lunch by coming to one of the delivery sites. A child does not have to attend Salem R-80 to receive the meals, all the need to do is show up, or parents can pick up the needed meals. R-80 staff is taking all precautions to keep foods safe by following all COVID-19 and food safety guidelines. The grab-and-go meals are delivered to preset locations on a school vehicle on Hwy. 32 East. A hot lunch option is available curbside via Salem Upper Elementary. Meals are being offered Monday through Friday, 10:30 am-noon, through May 15.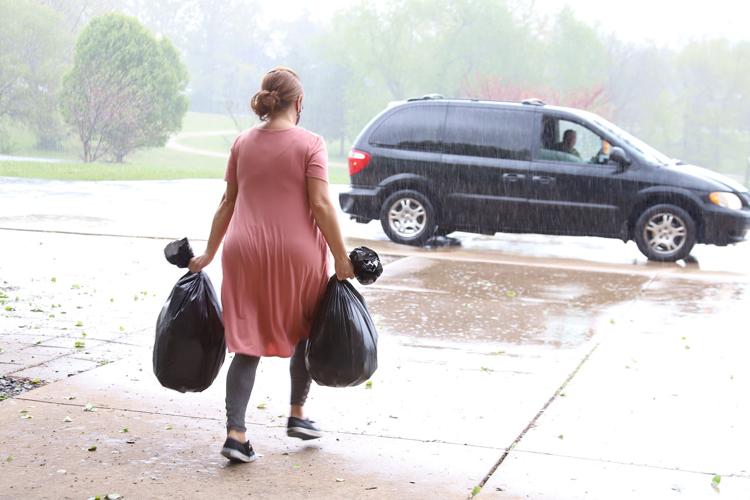 If participation is still high, the meal situation will be reevaluated. At present time, anywhere from 75-100 children are being served.
HIS PLACE SOUP KITCHEN
His Place began serving lunches, geared towards children 18 and under, March 6. While the meals are aimed at feeding children, no one will be turned away. In addition to lunches served 11 a.m. until 2 p.m. Monday through Friday, a dinner is served to anyone from 5-7 p.m. each Friday. All items are available curbside.
Short supplies of Styrofoam containers, new paper bags, and lunch sacks are starting to arise.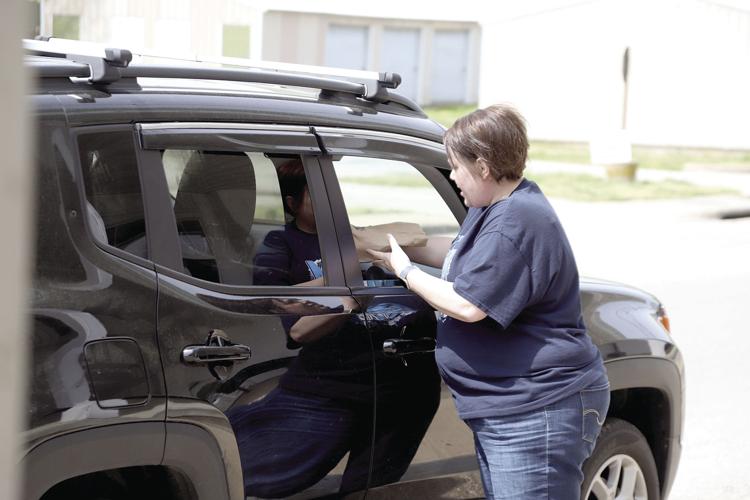 Beginning with about 64 served in the first week, the volunteers are now serving 804 people per week, with more anticipated, if trends continue.
"His Place has been so blessed with donations," said Director Ahleesha Elwood.
Elwood says His Place will continue to serve lunch through May 15, and will reassess the situation at that time.
While donations have been sufficient thus far, there is always a need. Elwood, along with others, volunteer their time. No more than five volunteers assist with lunch, and no more than 10 with Friday dinners.
Contact His Place through Facebook or call (573) 739-1269 to learn more about donations.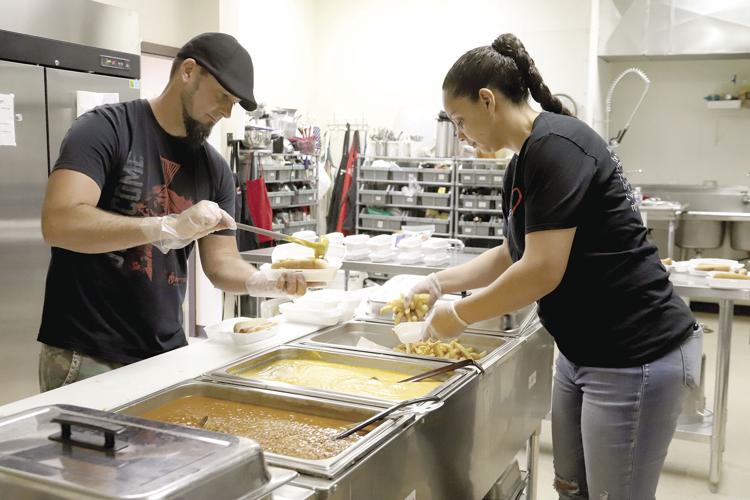 SALEM SENIOR CENTER
Salem Senior Center serves daily meals under normal circumstances.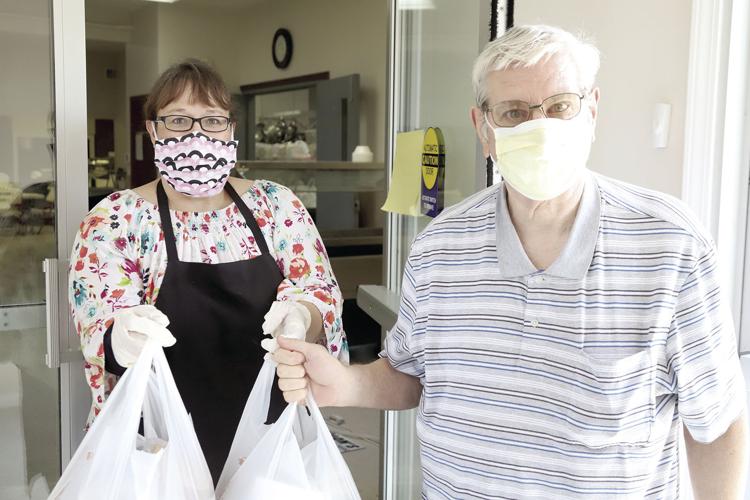 The center is still providing meals for seniors via a pickup service. About 60-70 warm meals are provided daily. About 130 clients are delivered frozen meals for use at their homes, according to Jody Schaefer, center director.
Meals are available at no charge, but donations are accepted for those who are able.