Over the next few weeks, The Salem News will publish candidate questionnaires for those seeking office in 2020. All candidates are sent the questionnaires. Those who responded, are included.
---
PUBLIC ADMINISTRATOR
Sherida Cook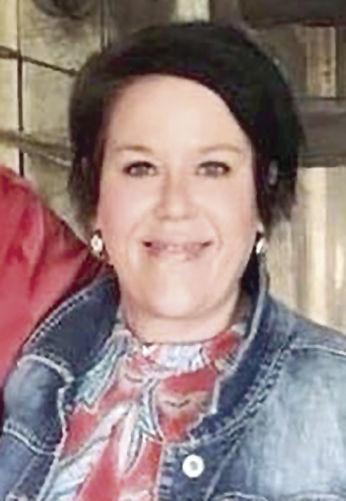 I was born and raised in Salem, and I am 42 years old. My husband is lifelong Dent County resident Tracy Cook. I am a stepmother to Chloe, Jamie and Jana. My parents are Richard (Leon) and Debra Britton. I have two siblings, John Knight and Rachel (Britton) Seidenstricker. I attended Salem schools growing up, and graduated high school in 1996. I am a member of Corinth Baptist Church, where I am actively involved in children and youth ministries. For five years I have been director of the Dent County Baptist Children's Camp. I participated on the Salem Area Chamber of Commerce board and am former president of the Salem Lady Tiger Basketball Booster Club. 
Why should you be elected? Be specific.
I have been serving as Public Administrator since appointed in 2017 by Former Missouri Governor Greitens. Being responsible for meeting someone's needs, as well as making life-changing decisions, does not just happen between 9 a.m. and 5 p.m., Monday-Friday. I am required to make myself available seven days a week, 24 hours a day, if a need should arise. This position also requires me to interact, not just with wards/protectees, but also with the court system, case workers, family members, physicians, and other community members involved with their direct care. With my experience as Public Administrator thus far I have built trusting relationships with the people I serve and have been a part of the great experience to see someone restored through the courts and no longer need a guardian/conservator. I have obtained knowledge of the required documents needed to secure housing, Medicaid, Medicare, VA Benefits, Food stamps, status reports for Probate court. I have the resources to reach out to other Public Administrators in Missouri for any questions or help I might need in my office. 
Share a project or effort you've led which created positive change in your community.
First and foremost, I believe the Public Administrator should take the time to listen to the concerns and wishes of the wards/protectees. It is important, regardless of mental capacity or circumstance, that each person is treated with courtesy and respect. Additionally, communication with every person involved in their care is vital, as is establishing and maintaining effective relationships with agencies, organizations, and other groups or individuals that could benefit the livelihood of the wards/protectees. As a believer in Christ, serving others has always been a vital part of my life. It is a great honor and responsibility to hold this office. I love Dent County, and I love the people I serve. 
What policies are you prepared to champion to bring greater efficiency to county government?
It is in my budget to purchase a laptop for the Public Administrator's office. This will be beneficial for me when I am required to travel and be away from my office to visit with a ward or for training. I can have wards' information with me.
---
Larry Edwards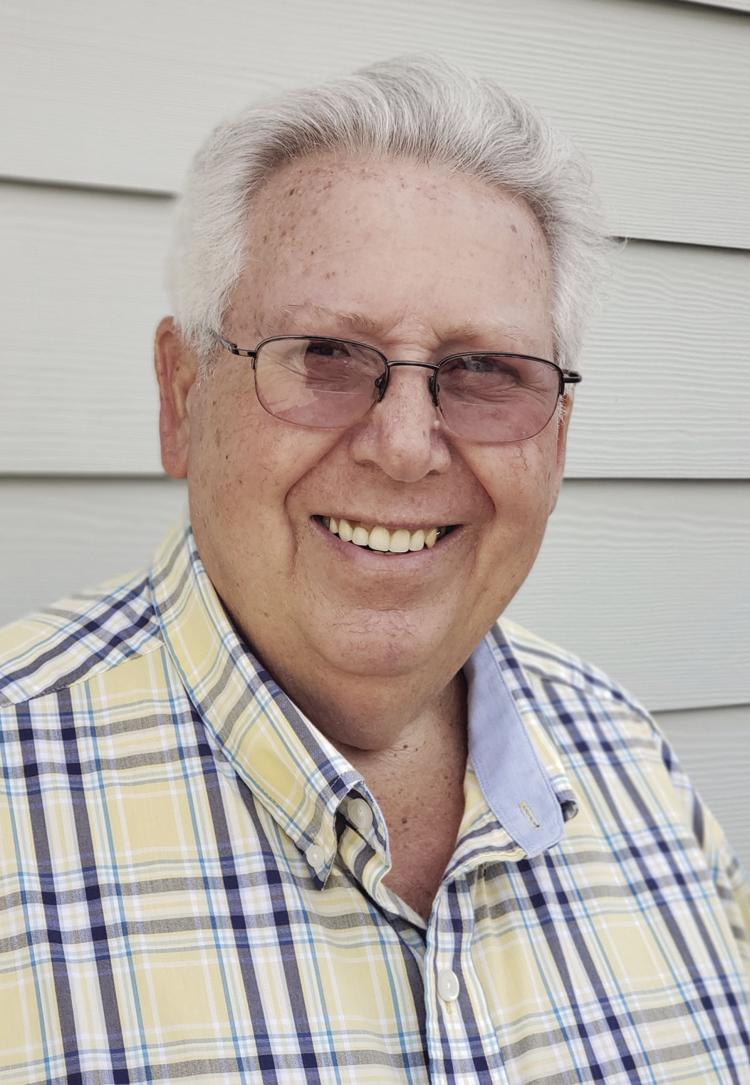 I am a graduate from Salem High School in 1961, married to Linda (Lewis). We have two daughters – Charlene married to Paul Nazarenko, Carmen married to Randall Vaughan, both of Salem; two grandchildren – Austin and wife, Whitney Rogers, of Salem, and Brooke Rogers of Columbia; and one great-granddaughter, Stella Rogers. My wife and I have lived in Salem all of our lives and have been in retail sales for several years. I have done many benefit auctions in Salem and other towns. I served on various committees, including 25 years on the Dent County Fall Festival Board, seven years on the Salem Memorial District Hospital Board, and was a member of the Salem Lions Club for several years. I was elected to four, four-year terms for Dent County Public Administrator of which I served. For the past six years, I have owned and operated Larinda's Furniture Store and Larinda's Auction Service.
Why should you be elected? Be specific.
I have 16 years of experience and have been involved in many different conditions and situations of people in group homes and nursing homes. It is very critical that the individual be placed in the facility best-fitted to their condition or need. First, it must be decided if the person or persons can stay at home, with or without some assistance. I served on many committees of the Missouri Association of Public Administrators and was president of my region of 12 counties for 12 years. During my time of service, I was instrumental in starting the silent and live auctions of donated items to raise money for the lobbyist expense so each county would not be responsible for this expense. If elected, I will work as hard and as many hours as needed to do the job. I have the experience to know you are on call 24/7, 365 days a year.
Share a project or effort you've led which created positive change in your community.
One project I think of was working along with the Lions Club doing the Summer Ball Little League Program and the Fourth of July Fireworks.
What policies are you prepared to champion to bring greater efficiency to county government?
If elected, I will find ways to return a portion of the expenses incurred to the county budget for the Public Administrator salary. I'll make sure to operate within the budget of the public administrator.
---
SURVEYOR
Michelle Elwood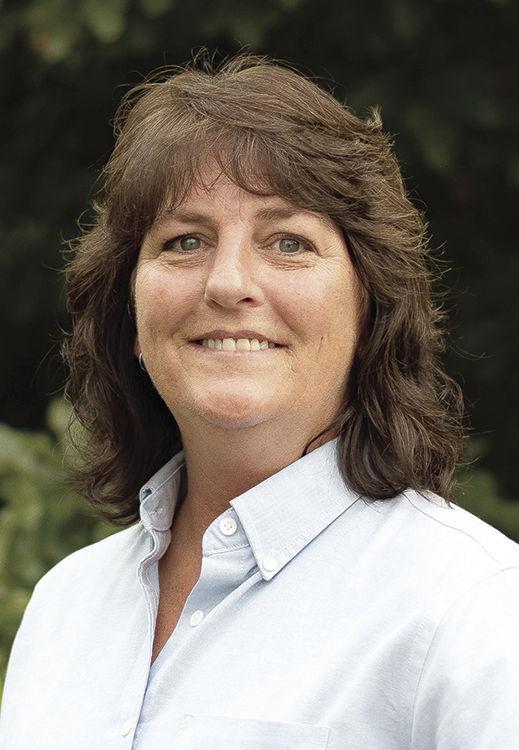 My family has been residing in Dent County for over four generations. I was born and raised in Salem and graduated from Salem Senior High. I then attended college, where I received degrees in Civil Engineering and Land Surveying. I moved back to Salem in 1999 to work and raise my family. In 2014, I started my own business and opened an office in Salem. Over the past 25 years, I have gained experience in the various areas of Land Surveying. This includes large and small boundary surveys, commercial and industrial construction, highway and railroad boundary and construction, city and county storm water/sewer mapping and municipal surveys for city improvement planning. 
Why should you be elected? Be specific.
Dent County is a growing community. My experience in the multiple areas of the Land Surveying Profession will be of assistance to the County during this period of growth and development. My office is now primarily committed to the residents of Dent County. I would like to extend that service to the needs of county administrators. Being a life-long Dent Countian,I have knowledge of the local history and the families who have resided here. I feel this asset helps to establish a trust with the people who require my services. I would like to join the team of leaders serving this community.  
Share a project or effort you've led which created positive change in your community.
For the past six years, I have made myself readily available to assist the County Recorder and Assessor, city and county offices, local title companies, lawyers, banks and real estate offices. I have worked hard to establish an open line of communication with these offices to share knowledge, answer any questions or be of any assistance. We learn from each other. This has been a big step toward helping the many local offices to better serve the people of Dent County in a timely manner. Due to the dwindling number of Land Surveyors in the state, it is difficult for us in the profession to take the time to just answer questions or do small tasks for others. I am delighted to work hand in hand with such a great group of people and will continue this effort to bridge the gap between Surveyors and local offices. 
What policies are you prepared to champion to bring greater efficiency to county government? 
The County Surveyor is required to keep a record of all surveys in a county surveyor's plat book. The books shall be kept at the county seat and subject to inspection by any person interested therein. (Available to the public).
Any survey that creates a parcel must be recorded in the County Recorder of Deeds office within a certain time. These policies have not been enforced in the past. I would like to see this changed. 
The County GIS is a very important tool, not only to the County offices, but to the whole of Dent County. I feel the Assessor's office has done a great job so far, especially with the ever-changing technology. I plan to assist the County Assessor in every way to improve the quality and accuracy of the mapping. 
The State Land Survey office co-ops with the counties of Missouri to restore and re-monument the original government corners of the Public Land Survey System. State funding, through this program, is available once a year to the County Surveyor to re-monument these corners. Dent County has fallen behind over the past years in the number of corners restored. Due to the increasing population, land is being developed more now than in the past. With this increase, comes the destruction and loss of these old corners. (dozing, fencing, etc) It is a high priority to this office to preserve the original corners in Dent County.
---
ASSESSOR
Alisa Brookshire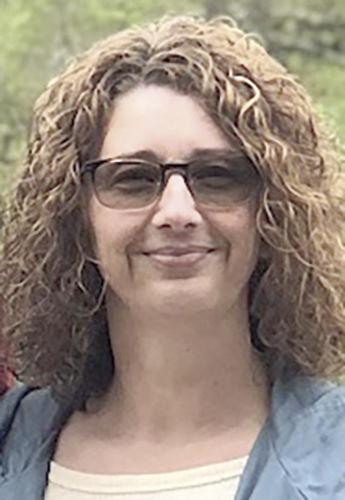 I've lived in Dent County my whole life. I got married in May of 1995 to John L. Brookshire, and we and recently celebrated our 25th wedding anniversary. We've have lived on John's family farm for the past 25 years where we have raised our three daughters, Emily, Nicole and Hannah. In 2012, I was elected onto Dent-Phelps R-III School Board, and I am currently serving my eighth year on the board.  
Why should you be elected? 
I worked in the Assessor's Office for almost two years before leaving the office. During that time, I got to understand the policies and the environment of the Assessor's Office. This has given me a better understanding, if I do become the Assessor, on how everything works and comes together in and outside the office. In those two years, I helped out with assessments and deed transfer. Working in the Assessor's Office, you need to be a people person, and by living in Dent County my whole life, I know almost everyone who lives here. I feel I should be elected into office because there are improvements that need to be made technology-wise in the office, which will make assessing much easier than the current technology system in the office. 
Share a project or effort you've led which created positive change in your community.
The project I enjoy being involved with is Operation Christmas Child. This project has always been close to my heart, for the past 15 years. My girls and I take so much enjoyment out of packing every single shoe box. These shoe boxes go to children all over the world, and they only receive one shoe box their entire lives. Most churches around Dent County participate in this project every year and this is a good way to get everyone in the community involved in their local church. What I love most about this project is that every child that receives a shoe box also learns about the love Jesus Christ has for every single one of them. 
What policies are you prepared to champion to bring greater efficiency to county government? 
My goal as an Assessor, if elected, would be to update all the technology in the office. This would bring greater efficiency to the county government by making it easier for assessment to be done in the office each year. Some updates that need to be done is the mapping system, by doing this it would help not only us in the Assessor's Office but everyone in Dent County.
---
Jamie Homeyer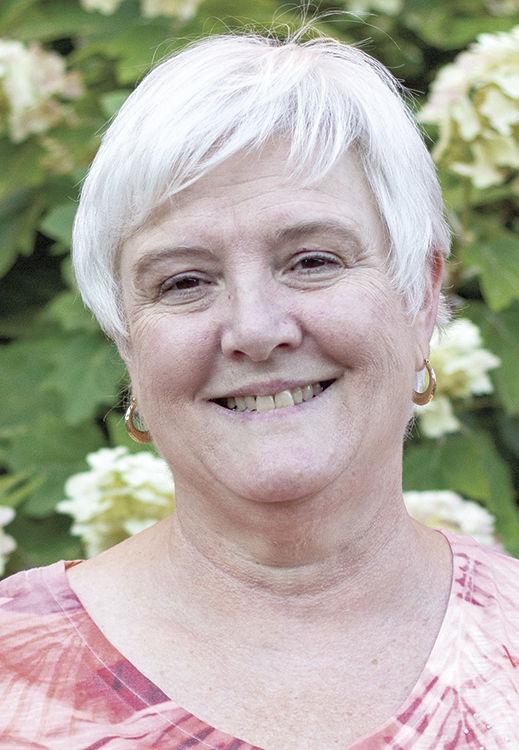 My husband, Mike Homeyer, and I have been married for 40 years. We have always loved the Ozarks, especially floating on the Current River. In 2003, we decided that we should live where we wanted to spend our time, and we chose to make Salem our home. Salem is what I like to call the Goldilocks of towns, not too big, not too small, just right for us. 
Our daughter, Jenna Homeyer, attended Salem High School. She graduated in 2008 and is now a prosecutor for Greene County. Our oldest daughter Jessica and granddaughter, Riah, live in Hannibal. We attend Salem Lutheran Church and belong to many other organizations.
Besides spending time at the river, you will find us enjoying our newest hobby – beekeeping. 
Why should you be elected? Be specific.
Determining property values is one of the primary jobs of an assessor. My experience in real estate sales over the past 15 years, and my service on the Board of Equalization, have given me a solid base of knowledge of property values in Dent County. An assessor must be able to listen and address the concerns and questions of the citizens of the county. My 12 years in customer service with Southwestern Bell Telephone gave me experience in assisting customer needs in a calm, patient and caring manner and that experience will serve me well as the county assessor.  
Since my appointment to the assessor position in January, I have concentrated on learning what is required to be an effective assessor. I have taken advantage of training that the State Tax Commission provides and I have built on my prior experience and applied it to the position.
Dent County is my home. I want to do whatever I can to help Dent County continue to be a thriving community. I know that correct property valuations are a key element. 
I have the ability and desire to learn new things, and a proven record of being an interested, caring, servant member of the Dent County community.
Share a project or effort you've led which created positive change in your community.
From the moment we moved to Salem, I have been involved with this community. 
The first organization that I joined was the Salem Area Chamber of Commerce.
I was elected to the board and then went on to be president. During that time the Chamber was involved in many fundraising events that provided income to run the chamber, such as golf tournaments, and mystery dinners which involved lots of local talent.
Our daughter Jenna was a member of the Salem High School Marching Blue and I served as the Secretary, Vice President and President of the Salem Band Parents. We worked hard to do fundraising events to help fund their travel and food expenses to marching band events and we were able to save enough from our fundraising to purchase a new trailer to haul their equipment and uniforms.
After obtaining my real estate license in 2005, I joined the South-Central Board of Realtors and went on to serve as their Secretary, Treasurer, Vice president, and in 2018 and 2019 served as President of that association. I am currently the secretary for the Dent County Community Foundation of the Ozarks and assisted in implementing a new fundraising activity called Impact 100 providing grant funds to local non-profit organizations. I am actively involved in the Dent County Republican Committee as a committee woman and I serve as a committee woman for the State Republican committee. I also serve as the financial secretary and the Altar Guild for the Salem Lutheran Church.
What policies are you prepared to champion to bring greater efficiency to county government? 
Technology. I am already working with our software provider to better understand how our information is gathered and maintained. I plan to continue to improve our computer programs to be as accurate and efficient as possible. I intend to update and improve our system and possibly use it to generate revenue for this office. 
---
Ron Copeland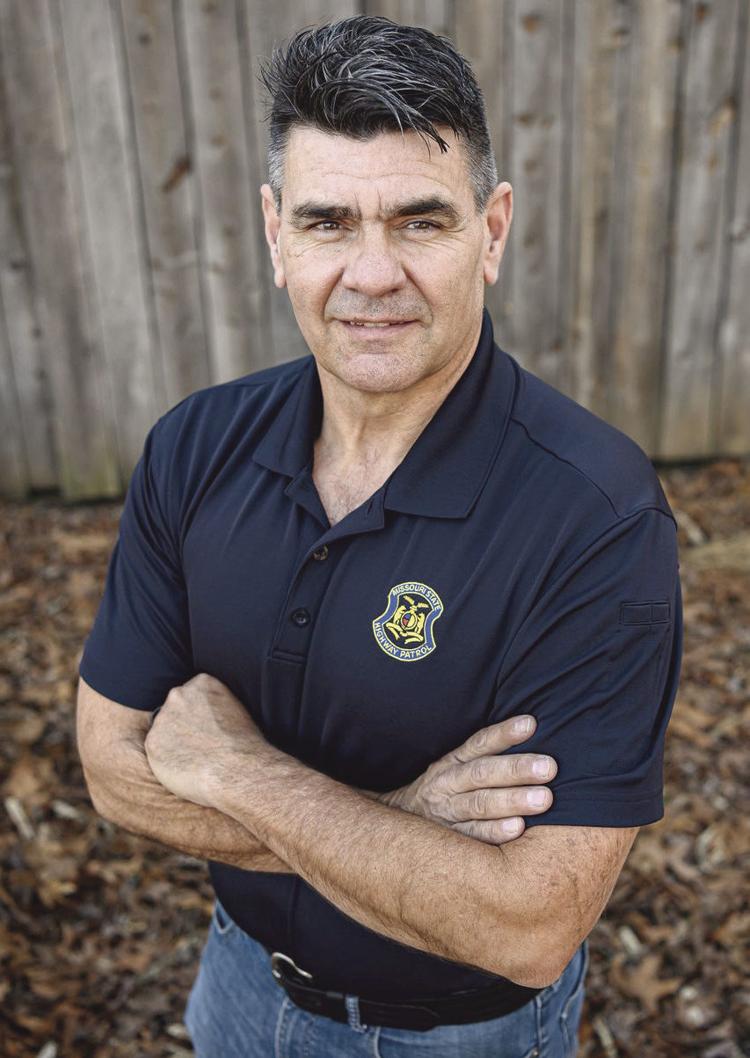 I was born and raised in a rural community west of Jefferson City called Brazito. I attended Cole R-V grade school and high school in Eugene, graduating in 1983. After high school, I attended Central Missouri State University in Warrensburg, where I studied Criminal Justice. In 1985 I enlisted in the Missouri Army National Guard where I received training as a Military Police officer and served for six years. Since 1992, I have lived and worked in the Dent County area as a Missouri State Trooper and consider Salem my home. I retired in March 1, 2020, from the patrol and if elected my sole job will be your State Representative. My bride, Denise Annette Curley, is a lifelong Dent County resident, with her family having ties to the area for the past five generations. We have four children, Zach Chafin married to Kerri Oliver, Caleb Copeland, Cameron Copeland and Emma Copeland; and one granddaughter, Lola Ruth Chafin. My bride and I are members of Grace Community Church and have been actively involved in many aspects of our church, teaching Sunday school, helping with church maintenance, church hospitality, church security and being part of the worship team. Since 2011, I have been elected to three terms as a school board member at the Dent-Phelps R-III school where I served until June 2020. I have served on and am currently actively serving on several committees, including the Dent County Child Death Review Board, President of the Missouri Troopers Association (Troop I Chapter) and Troop I State Emergency Management Response Team. I am currently the President of the Carty Cemetery Board. 
Why should you be elected for this position?
 As a career-long law enforcement officer, I've served my community and Missouri proudly. I am no politician, but I see the world and know I cannot sit on the sidelines. I have had the opportunity to meet thousands of citizens in my career as a Trooper in this district, which gives me insight of the needs in this community. As a husband, father, grandfather, friend, and Christian, I see the lawlessness that is happening across our nation and know it cannot continue. That is why, if elected to represent you in Jefferson City, I will work to protect and defend our most important rights.
When it comes down to it, I believe a Representative should be accountable to the voters and advocate for what is best for the people. Jefferson City has turned into a hotbed of special interests and that cannot continue. For the last few months, I have been traveling throughout the district listening to folks and what they believe and want from the government. I'm 100 percent pro-life, pro-gun and a supporter of President Trump. If you elect me to be your Representative my only job will be to fight to protect our faith and defend our Constitution.
What is your stance on Medicaid expansion and why?
Medicaid expansion is a controversial issue. Providing healthcare to those in need should be a concern to every person, but the issue is navigating the right way to do so. As a fiscal conservative I am concerned about how the program will be funded if and when it is expanded. The federal government has told the states that they would pay the majority of the costs for the expansion of Medicaid. But, where are they getting the money to pay for it? The federal government spends money as if it grows on trees, with no concerns for who will pay for it in the end. In reality, they are spending money that our children and grandchildren will be paying back their entire lives. I do not think we should put this burden on our children. Missouri is required to have a balanced budget. If Medicaid expansion occurs, our legislators will be tasked with finding the funds to pay for the expansion. With the current budget issues, there are only two options I can see if the voters decide to expand Medicaid: raise taxes and/or cut current programs, such as education, public safety, transportation and other important services. This is definitely a concern I have with the expansion of Medicaid. I feel there are better options for providing medical assistance to those in need and not pass the cost on to our children. At the end of the day, the voters need to educate themselves on what they are willing to trade if they decide to expand Medicaid which is on the August ballot. 
What will you do when the legislature is not in session?
Being your state representative is not a part-time job like most people say. If elected I will dedicate the majority of my time serving the district. I guarantee that I will be only a phone call, text or email away. As a State Trooper for 28 years, it was imperative that I returned calls, texts and any form of contact quickly and efficiently. I will constantly work for the people of this district and defend us from special interests and lobbyists. My priority is our community and our people. I will continually travel throughout the district listening and responding to the needs of the citizens. The only way to represent the people of this district is to constantly be involved in the community on a regular basis. I plan on attending events throughout the district, scheduling meetings with business owners, meeting with local farmers and ranchers, attending county commission meetings, keeping open communications with all the schools in the district and being available to the people. My philosophy is to learn the needs of the district when the legislature is not in session, so I will be prepared when the legislature is in session. As a Trooper, I have worked in the community daily and interacted with thousands of individuals, so I know how important it is to stay involved to solve problems in the community. I will use my life experiences as a Trooper to represent and defend the people of this district. I will be a strong conservative voice in Jefferson City. 
---
Frank DeVenuto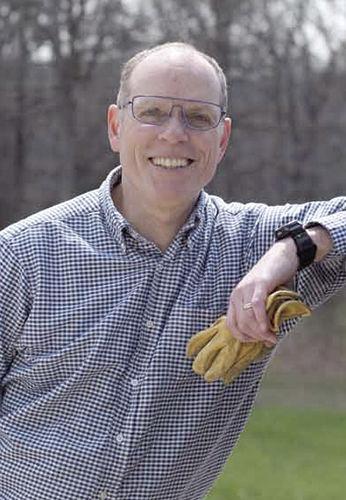 I am a Constitutional Christian Conservative, and a US. Navy veteran who enjoyed a 29-year military career. I spent over 22 years at sea on eight different ships and a helicopter squadron, and five years of instructor duty. 
During my career as I ascended through the ranks, I completed two tours during Dester Shield/Desert Storm, one tour during Operation Iraqi Freedom and one tour supporting No-Fly Zones during Kosovo-Herzegovina operations. For my service, I was awarded three Navy Commendation medals, two Navy-Marine Corps Achievement medals, nine Battle Efficiency Awards, one Southwest Asia medal, and one War on Terrorism medal.
After retirement, I taught at Lockheed Martin teaching multi-warfare radar/weapon system employment and Ballistic Missile operations before moving to Salem to be closer to aging parents. After being a substitute teacher for several years, I recently became a public elementary school teacher instructing students in all subjects, including civics and the US Constitution. My students affectionately call me "Mr. D."
Educational accomplishments include a Bachelor's Degree from Liberty University, Master's Degree in Biblical Studies from Piedmont International University, and a Master's Degree in Elementary Education from Hannibal LaGrange University.
Personal pursuits include studying U.S. History, theology and biblical apologetics, discussing / writing about politics, and spending as much time as possible with my grandkids. I have been blessed to be married to my wonderful wife, Nancy, for the past 18 years. We have six grown children and three beautiful grandchildren. In addition to teaching Sunday school at First Baptist of Salem, I am active in choir and counselor at Camp Joy.
Why should you be elected for this position?
First and more most, I love our community, state and country. It would be a great honor to serve the citizens of House District 143. I will bring years of experience in the military, private sector and education to help solve the problems that matter most. I am not a politician, but a Christian who cares about our future. If elected, the Constitution and Bible will guide my every step as I protect and defend our conservative values. I support term-limits at all levels of government, and no one should ever be a career politician.
The military taught me to lead by example, resulting in success at every level, to exercise discipline, honor and integrity by doing the right thing even when nobody is looking, and teamwork working with people from all the world. I will use these skills sets to lower taxes to help our economy and provide relief to hard working families, protect our right to bear arms and protect the unborn. 
The response to COVID-19 will present many challenges to whomever is elected. Already, we are hearing of major budget cuts to education. Who better to have fighting for our rural schools than a conservative teacher? I understand the critical importance of protecting our local schools. 
Having already learned the process of writing and debating legislation in committees and in legislative chambers provides an opportunity to make an immediate and positive impact for our district.
Serving the community means listening to the people and taking action to solve problems. For instance, the COVID-19 response has severally impacted our farmers and ranchers by exposing weaknesses in the food supply chain. I have already been working with local farmers and ranchers, to fully understand their problems, and speaking with our elected leaders on solutions. I recently voiced our concerns at a Joint Agricultural hearing in Jeff City and will continue to be an advocate for our farmers and ranchers.
What is your stance on Medicaid expansion and why?
No. I do not support expansion of Medicaid. Missouri can learn from the states (like New York, Washington, and California) that have expanded Medicaid, and the result is state budgets have blown up and taxes have increased. Moreover, more and more physicians are no longer accepting Medicaid in these states, limiting access to healthcare. 
Missouri does not need to follow the example set by liberal lawmakers on the East and West coasts.  I will work with my colleagues to find free-market solutions that increases access to health care. 
What will you do when the legislature is not in session?
First and foremost, I will be speaking to the citizens in the community. The best way to represent the people is to know the people. I would hold many town halls, large and small, and attend periodic hearings on topics relevant to the district's needs (agriculture and healthcare, for example). Additionally, I will continue to participate in community activities, substitute teach and visit schools, medical facilities, agriculture farms, small businesses and other venues throughout the district to stay abreast of constituent concerns. I will continue to dialogue with other members of the House and Senate to continue learning, draft legislation and prepare for the next session. Finally, I will continue to teach Constitution classes at the local level across the district.
---
Jack Bates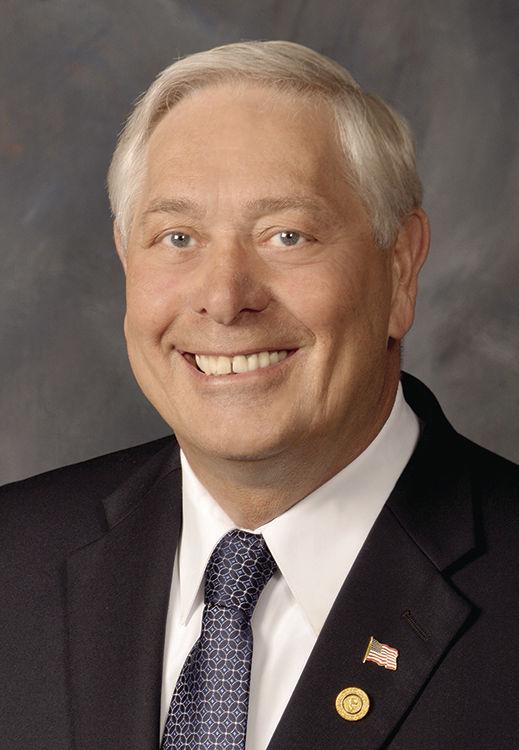 I was born and raised in farm country in Putnam County, Missouri, which is extreme far north. I moved to Oregon County in 1985. I currently live on a small farm outside of Thayer. I am widowed with four grown children and one deceased. I have seven grandchildren. I graduated from Northeast Missouri State University, now Truman State University, with a Bachelor of Science in Biology. When I graduated, I was 20 years old and owed $400 for my college education. I also have an Associate of Applied Science in Nursing from Excelsior College. After college, I managed ambulance districts and then became the youngest department head at the medical college in Kirksville, managing their Emergency Department and Emergency Medical Services. I also taught Emergency Medical Technology at Northeast. I moved to the Ozarks to work for Air Evac Lifeteam, where I just retired in January of this year. I was part of Air Evac's phenomenal growth, from nine of us and a helicopter in 1985 to being the largest medical transportation company in the United States when I retired. I am a member of the board of directors of Ozarks Medical Center, currently serving as Treasurer and the development board of Missouri State University – West Plains, currently serving as chair. I have been on the board of directors of the Child Advocacy Center for the last six years. All these institutions provide services to residents of the 143rd district and I am proud to represent them on these boards.
Why should you be elected to the position?
I should be elected as your state representative because I have the values of the residents of the district; family, heard work, pro-life, pro second amendment. I have extensive private business experience with Air Evac and am not afraid to "think outside the box." We have been a job creator. I get things done.
I am committed to rural Missouri and have been a rural advocate for over 40 years and will work full time as your representative. I will work in the legislature to bring jobs, education, and infrastructure (including high speed internet) to members of the district.
What is your stance on Medicaid expansion and why?
I support Medicaid expansion. The people that will benefit are already receiving care but are unable to pay for the care, so the providers are passing that cost on to those of us who can pay the bills.
It will allow those people to seek care at primary providers instead of going to the emergency room for care that could and should be taken care of by the primary provider, thereby reducing overall healthcare costs.
By seeking care earlier, it will reduce the overall healthcare costs instead of waiting until the condition gets worse and consequently more expensive to treat.
There are multiple abuses to the current Medicaid system that need to be addressed but not expanding Medicaid will not stop those abuses.
With the Federal subsidies and the ability to treat conditions earlier, I believe that the economic impact on the state will not be nearly what the opponents of Medicaid expansion are projecting.
What will you do when the legislature is not in session?
When the legislature is not is session, I plan on visiting with local government, businesses, healthcare facilitie, and educators to formulate a legislative agenda for the next session. I plan on meeting with then as soon as the primary is over to work on 2021's agenda. I will also hold town hall meetings in each county to get citizen's thoughts for my legislative agenda. I will also always be available to citizens to help them with issues that they may have with state government.
---
Jaret Holden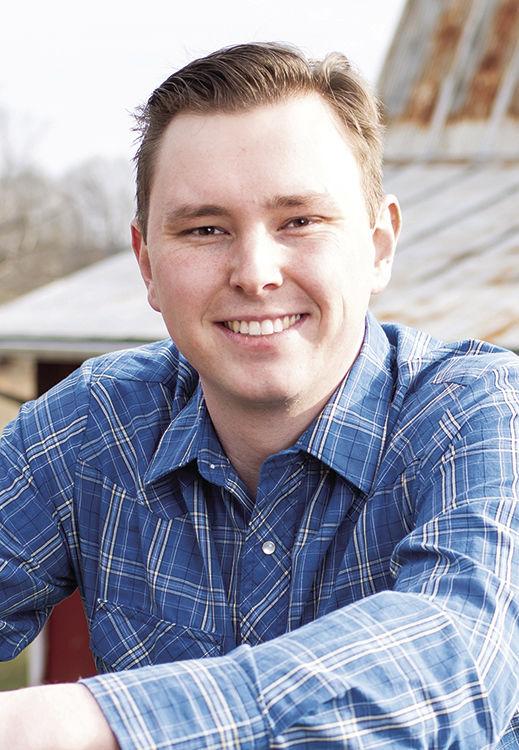 I was born and raised in the 143rd district in Shannon County. I'm a 5th generation farmer and a small business owner. I graduated from the University of Missouri with a degree in agriculture. I have interned in the Missouri House of Representatives and for Congressman Jason Smith in Washington D.C.
Why should you be elected to the position?
I'm the candidate best equipped to handle the issues our district faces. I'm the only one who truly understands the danger and threat feral hogs bring to our land and families because I deal with it on a daily basis on the farm. We have to keep all options on the table when it comes to eradicating wild hogs, which includes hunting them on public land. As a small business owner, I know the struggles businesses are facing and I'll work to cut red tape. I'll fight to increase family-supporting jobs. I'll also stand with your family to make sure taxes are kept low and any COVID-19 recovery packages from the state remain untaxed to help us and our economy recover. I'll also fight the rampant eminent domain abuse in Missouri. Your property rights are vital and the government has no business interfering.
What is your stance on Medicaid expansion and your reasons? 
For Medicaid expansion to work in Missouri, we would need to find a funding match for the 10 percent that is not paid for by the federal government. It's an expensive measure to take and hasn't been effective in the states that have done it. First, we need to increase the number of nurse practitioners in rural areas and use the technology available to us such as telemedicine and visiting doctors virtually to lower costs.
What will you do when the legislature is not in session to continue to serve the district? 
I'm excited to be involved in local clubs, groups and organizations throughout the district when the legislature is not in session. In doing so, I can visit with folks about their concerns and do what I can to help them when I'm in Jefferson City. I plan to be throughout the district as much as possible and be available to the people I work for.
---
William Parsons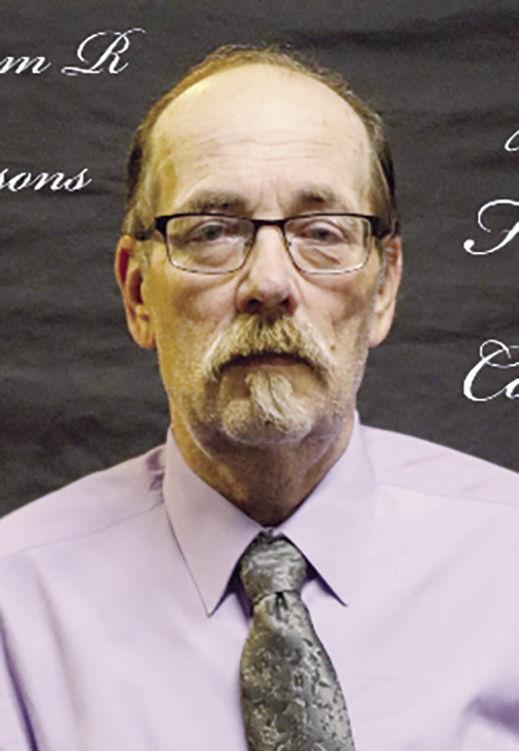 I am a 60-year-old business man, been doing business in Dent County for over 30 years. Widowed-8 children -7 grandchildren –Dent County resident since 1975 –member of House of Prayer
Employed by the city of Viburnum – worked for the police department as a dispatcher, jailor, and booking officer – employed by Lake View Estates as a child and youth care medication dispenser –organized and helped raise money for the Salem Tigers traveling girls' basketball team – raised money for families that have had burn outs, electric bills, and people with disabilities – assisted Pre-Employment Transition Services of Missouri University – assisted in the food pantry of Our Savior Lutheran Church – Donated food to the Sacred Heart Catholic Church.
Why should you be elected?
I am a business man that has never been in office. It is my first time running for an elected state position. I am willing to work hard for all of my constituents, my door will always be open, and any questions will be answered in a timely manner. I will protect the rights of everyone.
What is your stance on Medicaid expansion and your reasons?
If you qualify from families that are on a fixed income and single-parent families and hard working families that are having a rough time. Veterans, children, disabled and senior citizens would and will qualify for the Medicaid Expansion.
What will you do when the legislature is not in session to continue to serve the district?
I will continue working hard for all of my constituents in Dent, Shannon, Oregon, and parts of Reynolds County, continuing to fight for what is right or wrong for Missouri.